Celtic fans on Twitter have been responding to the latest news surrounding Charlie Adam.  
This comes after the Daily Record shared a post on their official Twitter page that contained an article on recent comments made by the Reading midfielder.
The article claims that Adam has hinted at a return to Scottish football with the Hoops' Old Firm rivals and that he has pinpointed a transfer strategy that could 'turn the tables' on Celtic.
This post then gathered a lot of replies from Celtic fans, who were quick to share their thoughts on the matter.
Here's a sample of Celtic fans responding to the post:
Charlie Adam hints at Rangers return ambition as he pinpoints transfer strategy that could 'turn the tables' on Celtichttps://t.co/maSdgt1nQJ pic.twitter.com/T9FHXj9R0K

— Daily Record Sport (@Record_Sport) June 16, 2020
Now we know they must be desperate ???

— Mike Carr (@mikecarr1888) June 16, 2020
Real ambition by rangers. Charlie Adams. Bet Lenny is shaking

— NewBhoy (@new_bhoy1888) June 16, 2020
When asked in a recent interview with The Nine on a potential return to Rangers, Adam said: "If that opportunity ever came around, you could never turn it down. Rangers are one of the biggest clubs in Europe."
sign him please I can run faster than him and am 47 ???

— Thomas (@Thomas46181979) June 17, 2020
Yaasssss!!! It's that Groundhog Day time again! #WillTheyEverLearn https://t.co/OmxzEZSC4n

—   Mags   (@ScottishMW) June 17, 2020
Winning the league would be a great way to stop 10 in a row ??? Honestly sign this chump up

— 9 in a row champions (@thatsworldclass) June 16, 2020
Back in May, the SPFL season was ended with Celtic crowned league champions on 80 points, 13 ahead of Rangers (per BBC Sport).
Are you confident Celtic will win the league next season?
Yes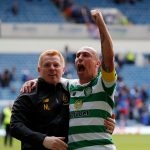 No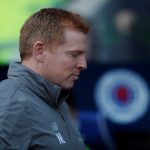 He must be about 50 now is he not ?

— kedale (@kevco100) June 16, 2020
Adam left Rangers for a move to Blackpool after spending six years at the club (per Transfermarkt).
Now that Adam has come out and said he wouldn't be able to turn down an opportunity to re-join Rangers, this sparked a big reaction from Celtic fans who were quick to share their thoughts on the matter.
???????

— Daz Sav (@Daz_Sav) June 17, 2020
It appears that these Celtic fans aren't too concerned if Adam were to make the move to Steven Gerrard's team this summer.
Given the fact that Celtic finished the season 13 points ahead of Rangers, it's understandable why these fans would think Adam's potential arrival at Ibrox would not put them in any danger for next season's title charge.
The focus for these Celtic fans now should be to concentrate on their own team and not worry too much about what other teams around them are planning on doing for next season.