Express and Star journalist Joe Edwards has stated his belief that Wolverhampton Wanderers will hold onto star names in the next transfer window.
In recent weeks, Wolves' star players such as Raul Jimenez and Adama Traore have been linked with moves away from the Molineux club in the summer.
However, so have players such as Leander Dendoncker, who has been linked with a move to Serie A side Lazio by Corriere dello Sport (via Sport Witness).
So, in the latest episode of the E&S Wolves podcast, Edwards discussed possible player sales in the upcoming transfer window, before discussing the case of Traore in depth.
He said: "If it's a yes or no question: 'do you think Wolves will keep hold of Jimenez this summer?', it's a yes, I think they will. I think the same goes for all the big stars, to be honest. Naturally, there will be interest.
"If an astronomical offer does come in, then Wolves' hand may be forced, but I do think they really are operating from a position of strength, especially with what has happened in this climate.
"Now, if Liverpool are pulling out of a £50m deal for a player [Timo Werner] that they quite obviously wanted, you can see why they wanted him. He looked like a [Jurgen] Klopp kind of player.
"Then some reports are saying: 'Well they've pulled out of that, but they've highlighted Traore', but if they don't want to pay £50m for Werner, they're not going to get Traore for less than that.
"You're probably looking best-rate at double of £50m, to be honest. You're probably looking towards £70-80m for Traore, because he is that unique. So, if they're umming and ahhing about that, then they're never going to get Traore."
TIF Thoughts…
As can be judged from what the Express and Star journalist had to say, it seems that Wolves players will only leave this summer if the price is right for the Old Gold.
If one of the two players had to leave the club, who would you rather it was?
Jimenez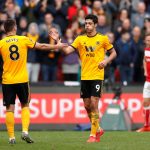 Traore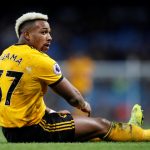 It seems very likely, too, that the line: "I do think they really are operating from a position of strength" will be welcome words for a lot of the Molineux faithful.