Football finance expert Kieran Maguire has recently discussed David Gold and David Sullivan's ownership of West Ham United.
In January 2010, the duo took over the London club after they acquired 50% of the Hammers with a view to taking over the rest at a later date (per The Guardian).
Since then, the two men have taken their holding to above the 85% mark (per Football.london).
However, in the latest episode of The Price of Football podcast, Maguire used the Hammers as an example to explain how owners can make a profit out of owning football clubs.
He said: "If we take a look at West Ham, David Gold and David Sullivan – they lent the club £45m in 2011 and they've charged between 4.25-6.5% interest.
"So, they've actually earned around about £18m in interest since they acquired the club in 2010.
"It's not a huge sum of money compared to what the club generates. It is a huge sum of money compared to how much money we make from this podcast. So, it's somewhere in between.
"I think that has provoked a bit of antipathy from the West Ham fans because the owners have said: 'We've never taken a paid penny out of the club in wages or dividends' and that is technically correct.
"But how you get the money out of the club is perhaps less important than the fact that they have taken it out."
Do you wish that West Ham had a different ownership?
No, they're not bad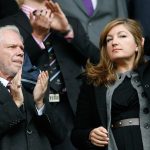 Yes, they're terrible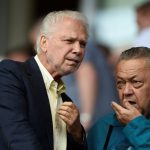 TIF Thoughts…
As stated by the football finance expert, it seems the Hammers' ownership claims to have not taken a wage from the club, but earns their money via alternate means.
In fact, what Maguire discussed may be one of a number of reasons as to why the London Stadium faithful continue to protest about Gold and Sullivan's ownership (via The Guardian).
However, it seems to be matters on the pitch and the move from the Boleyn Ground to the London Stadium that has caused most of the frustration.