Spurs fans on Twitter have been reacting to some footage of a shooting drill at Hotspur Way. 
The club's official Twitter account shared the footage of Harry Kane, Steven Bergwijn, Lucas Moura, and Dele Alli all testing Hugo Lloris in a shooting drill during training. Preparation is no doubt now well underway for the Lilywhites ahead of the Premier League's return in just under two weeks' time, with Jose Mourinho set to face his old club Manchester United in their first game back.
Spurs fans will no doubt be excited for the return of top-flight football, especially now all of their previously injured players are now back fit, which could prove to be a huge boost for Mourinho's side as they look to improve on their current predicament. The North London club are currently languishing in eighth position in the Premier League, seven points off fourth-placed Chelsea (per BBC).
The footage certainly seems to suggest that the Spurs forwards are looking sharp, as they consistently finish past Lloris, although to be fair to the French 'keeper, he does make a couple of strong saves after efforts from Kane and Moura.
Did you enjoy the footage of the players in training?
Yes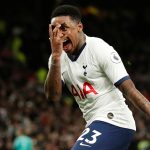 No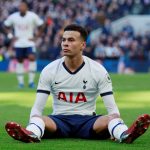 Reaction from Spurs fans to the training footage can be seen in the tweets below.
Great video BUT please can we have it from a different camera angle , like the angle you'd see a free kick or Penalty kick from

— Spurz (@SpursTransfer10) June 3, 2020
Really hoping we can jel and win each game as it comes, I have high expectations next season with the goal of at least one cup!

— Connor (@Connor80661694) June 3, 2020
Plenty of Spurs fans were impressed by Bergwijn's finishing ability in the video. The Dutch winger, who signed from PSV Eindhoven in the January transfer window, has two goals in his first five appearances in the Premier League (per Whoscored).
Bergwijn looks like one hell of a finisher

— LP (@thfclp__) June 3, 2020
Let's talk about how Bergwijn finished off every single shot with ease

— Jack ? (@AllOutTHFC) June 3, 2020
Bergwijn with some sweet sauce on those shots.

— Aaron Pitters (@aaronpitters) June 3, 2020
The league ain't ready for Stevie

— Sam Yarwood (@SamJYar) June 3, 2020
Other fans simply commented how sharp some of the players look to be.
Great to see H and Bergy moving so well. Prem isn't ready

— Lilywhite Rose (@Lilywhite_Rose) June 3, 2020
Bergwjin looking sharp!

— herefourtmrw (@Twelve30Fo93) June 3, 2020
A few fans even mentioned Son Heung-min and questioned his whereabouts.
No sonny

— FUT SLOTH (@FutSloth) June 3, 2020
Ermmmm where's sonny

— Martin Flack (@martinflack) June 3, 2020
It should be Sonny there, not Lucas

— Hanna (@lee_bitnaa) June 3, 2020
Overall, these Spurs fans clearly enjoyed the footage of the attacking players in training and will be hoping to see some similar finishes when the Premier League returns later this month.