Spurs fans on Twitter have been reacting to the latest report on Chelsea winger Willian, which suggests that Jose Mourinho must first sell players if he wants to sign the Brazilian this summer. 
According to the Daily Star (via The Spurs Web), the Portuguese manager has been told that he must move on some first-team players if he wants to sign the Chelsea winger ahead of next season.
Despite the fact that the 31-year-old's contract with Frank Lampard's side is set to expire this month, meaning he could be signed on a free transfer, his wage demands mean that the 57-year-old may have to sell players before bringing in the former Shakhtar Donetsk ace. One player suggested in the report as a possible departee is Erik Lamela, with the North London club reportedly open to offers of £20 million for the Argentinian winger (per Daily Star).
So far this season, the Brazilian international has impressed in his performances in the Premier League; averaging a 7.25 rating for his performances in the top-flight, having contributed five goals and five assists in 28 appearances (per Whoscored). The winger has played under Mourinho before during the Portuguese manager's time at Chelsea, making 114 appearances in all competitions and contributing 15 goals and 14 assists (per Transfermarkt).
Do you want to see Spurs sign Willian this summer?
Yes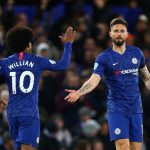 No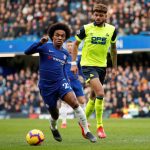 Reaction from Spurs fans to the report on Willian can be seen in the tweets below.
Would genuinely rather keep Lamela than get that muppet in.

— Jms srts (@JmsSrts) May 31, 2020
We don't want Willian … at least I don't COYS

— Greg (@Navysports123) May 31, 2020
Plenty of Spurs fans still seem to hold a grudge against Willian, with the Brazilian having been close to joining the North London club back in 2013, before making a last-minute switch to Chelsea (per The Guardian).
I don't like William. He is a snake like person.

— jessie navajas (@jessienavajas2) May 31, 2020
No!

— Ethan ?? (@Bergerwijn) May 31, 2020
I dont want Willian, not only because he rejected us once, i just dont find him all that good and he isnt getting any younger either. I dont want us to sign players for the sale of signing players.

— Farj73 (@farj73) May 31, 2020
Other Spurs fans suggested that they would rather keep hold of Lamela than sign Willian this summer.
Rather keep Lamella, far better player x

— Andrea Blackwell (@andreaspur) May 31, 2020
Rather keep Lamela

— Rg_nald_SA (@Rg_nald_SA) May 31, 2020
Some Spurs fans disagreed, however, suggesting that Willian could be a good addition to Mourinho's side ahead of next season.
Well that would be a hell of an upgrade

— Tim (@MagicalDele) May 31, 2020
I'd swap that all day long! As much as i love lamella for his skill and enthusiasm; he's just not showed me enough of it consistently. And I can't stand it that when he's injured he's out for 3 months and when he comes off the field all ok, he mysteriously has another injury!

— Fleetwoodmac81 (@fleetwoodmac81) May 31, 2020
Overall, it seems as if a lot of Spurs fans would be disappointed if their club signed Willian this summer, especially if it meant that a player such as Lamela had to be moved on.