Spurs fans on Twitter have been reacting to the latest images of training kits for the 2020/21 season. 
The club posted a tweet sharing a link to the club's website, where they provide more information on the training tops and shorts now on sale in the club shop. They provide several images of the new top and shorts, which are a mixture of salmon pink and dark blue.
The training kits were originally revealed earlier this week, although the official match kits are yet to be revealed. Footy Headlines have, however, reportedly leaked Spurs' first, second, third and fourth kits for the 2020/21 season.
In the club's description of the top, the club writes (via Tottenham Hotspur):
"This vibrant new short-sleeved shirt is perfect for keeping in shape during lockdown.
"Whether you're working out indoors or in the garden, or even running or cycling in your local area, the shirt's Nike Dri-FIT technology and Nike Breathe fabric means you'll stay dry, comfortable and focused.
"Coming in a unique shade of Lava Glow, the smooth, stretchy fabric fits close to the body and doesn't impact on your movements."
Meanwhile, their description of the shorts is as follows:
"Available individually or to buy alongside the new 2020/21 training T-shirt, these shorts come in Binary Blue with Lava Glow trim, including the Spurs cockerel and Nike swoosh.
"Dri-FIT technology helps you keep dry and comfortable, while the elastic waistband is lined with mesh for a breathable, snug fit.
"Complete with an internal drawcord, the shorts come with zippered pockets to hold your belongings while you're out and about." per Tottenham Hotspur
Do you like the training kit?
Yes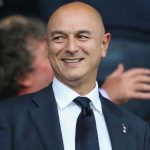 No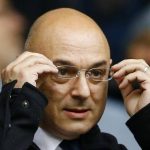 Reaction from Spurs fans to the latest images of the training top and shorts can be seen in the tweets below.
It's all abysmal

— Adam Nathan (@adamdnathan) June 2, 2020
No thanks. Diabolical stuff. Get rid of Nike.

— Samuel (@SAJsport) June 2, 2020
Plenty of Spurs fans took the opportunity to complain about the price of the training gear, with some of the gear costing as much as £60 in the club shop.
Reduce the price

— syd. ? (@sydisfab) June 2, 2020
£38 for a t-shirt is a joke, I'm sorry, massively overpriced

— Jim Gall (@jimgall84) June 2, 2020
Prices down please it's only training wear

— Ollie (@thfcollie03) June 2, 2020
Other fans simply continued to criticise the design.
its garbage

— Marcus Aurelius (@tony_aurelius) June 2, 2020
A closer look… Looking at it from far away is bad enough.

— Joe Walker (@joe3walker) June 2, 2020
Some fans do seem to like the design more than others, however.
Love it!!

— Hüs G (@Hus_G_) June 2, 2020
Baby pink? Oh you guys have bosses it.

— LP (@thfclp__) June 2, 2020
Overall, it seems as if the majority of Spurs fans are less than keen on the training kit design.