Spurs fans on Twitter have been reacting to the latest report on Erik Lamela, which suggests that the North London club are ready to listen to offers of around £20 million for the Argentinian. 
According to Harry Pratt in the Daily Star (via Daily Hotspur), the Lilywhites could look to sell players to raise funds in the summer transfer window, with Lamela reportedly the most likely of Jose Mourinho's wingers to leave. Spurs signed the 28-year-old from Roma in 2013 and in nearly seven years at the club, he has made 214 appearances for the Lilywhites, contributing 33 goals and 47 assists (per Transfermarkt).
Injury problems have proved to be a big issue for the former Roma man throughout his time in the Premier League, most notably when a hip injury kept him out for 57 games between October 2016 and November 2017 (per Transfermarkt). So far this season, Lamela has made 17 appearances in the top-flight, averaging a disappointing 6.68 rating, having contributed just two goals and one assist (per WhoScored).
Would you be sad to see Lamela leave this summer?
Yes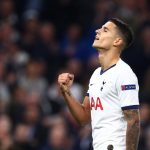 No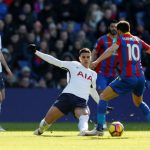 Reaction from Spurs fans to the latest report on Lamela can be seen in the tweets below.
I'd keep him around just cos he's a legend of a lad

— Playa_Plays (@PlayasGnaPlay) May 31, 2020
If @SpursOfficial get rid of lamela I'm not going anymore this season #waitforit

— Marty_Baldwin7 (@smartie_martyb) May 31, 2020
Despite his injury problems, it seems as if a lot of Spurs fans would be sad to see him leave.
Insane..

— For_Soccer (@ForSoccer4) May 31, 2020
Lamela is good on his day why sell

— Erik Teddy Dunne (@redbullcola95) May 31, 2020
Mourinho spoke earlier in the season about how Lamela impressed him with his willingness to play despite not being fully fit, suggesting that the Portuguese manager is perhaps keen to keep him around ahead of next season. These fans seem to agree that the 28-year-old always gives his all on the pitch.
The disrespect to Lamela is insane. We need more people who have the passion like him, a good locker room presence.

— Rowan Brune (@brune_rowan6) May 31, 2020
Erik is more committed than most,loves the club and changes games when he comes off the bench. Hate to see him leave

— RicSanger (@RicSanger) May 31, 2020
However, not all fans agree, with several commenting that they feel the Argentinian international doesn't offer enough to the first-team at Spurs.
I doubt anyone would pay any money for lamela awful footballer and is always injured

— Settings and Privacy (@________78____) May 31, 2020
Levy shouldn't screw this up, take whatever amount you can and move him on
he's taking up necessary space in the team that could be given to another player who could be fit

— TheNigerianspursfan podcast (@TheNigerianspu1) May 31, 2020
I'm not saying Lamella is a bad player, he isn't however how long has he been with us and really not doing a great deal. Not a first team player, injured every season and seriously 20 quid for the person who can tell me what position he plays as I've not idea

— John Mac (@chumbamac) May 31, 2020
This is the best news I have heard so far

— Abdul Salam Ahmed Chase (@SalamChase) May 31, 2020
Overall it seems as if a lot of Spurs fans would be sad to see Lamela leave this summer, although, with the 28-year-old currently valued at £14.4 million by Transfermarkt, it seems unlikely that the Lilywhites will receive anywhere near £20 million for him, especially in the current market.