On the latest episode of the Beautiful Game podcast, former Spurs man Kieran Trippier appeared as a guest and discussed his time at the North London club. 
One topic of conversation on the podcast was the right-back's eventual departure from the Lilywhites. The former Burnley man left Spurs last summer to sign for Diego Simeone's Atletico Madrid, for whom he has made 22 appearances in La Liga so far this season, averaging a solid 7.02 rating (per WhoScored).
When asked to shed some light on his departure from Spurs and his relationship with Mauricio Pochettino, here's what Trippier had to say:
"I've not really spoken to him since I left Tottenham, but I've got a lot to thank him for. I've never once bad-mouthed him. Tottenham can say what they want to say.
"I did knock on his door and I said, I have an opportunity to go to Atletico Madrid. If I'm part of your plans, then I'll stay. He didn't give me a yes and he didn't give me a no in his office. Then I went to the chairman and told him the exact same. In March/April, I heard [from] people who I trust that they tried to offload me.
"I was going through a lot, [with] injuries, and then hearing that they're trying to sell you – you're getting mixed messages. So then you think, okay, no problem – if I play, I do my best.
"I called the manager in the pre-season and said 'am I part of your plans?'. He didn't give me a yeah, he didn't give me a no, all he said was, if you need any help, then I'll help you. So that's the truth."
TIF Thoughts…
Considering Spurs' defensive issues this season, with the Lilywhites having kept just five clean sheets in the Premier League, you could argue that they were a little premature in selling Trippier.
The 29-year-old's solid average rating suggests that he has impressed in his first season under Simeone, although Spurs' current first-choice right-back Serge Aurier has arguably outperformed him, with the Ivorian having earned a 7.16 average rating for his performances in the Premier League.
Was Trippier let go too early?
Yes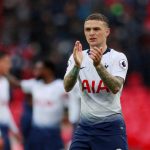 No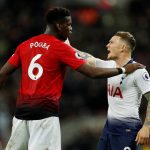 Overall, however, it seems as if the Englishman wasn't best pleased with the way the Lilywhites dealt with him in his final few months at the club.