Supporters of Newcastle United have been flocking to an announcement which was made by the club regarding purchased tickets.
On Thursday, the Toon released a post on their club website which detailed how fans could get refunds for pre-purchased tickets or season tickets.
The announcement came due to the fact that the Premier League is set to play the remainder of this season behind closed doors.
Steve Bruce's outfit has five home Premier League matches left to play and an FA Cup clash with Manchester City at St. James' Park later this month.
After the club statement was relayed to social media (per Newcastle United), lots of supporters flocked to it to air their views.
? Newcastle United can confirm that supporters will be able to obtain a refund or equivalent account credit if they have purchased tickets for remaining behind-closed-doors fixtures. #NUFC

— Newcastle United FC (@NUFC) June 18, 2020
@Mattylocke this surely is a sign of #Cans

— Scott Anderson (@AisforAnderson) June 18, 2020
This has to be pressure from external areas – but why would new owners allow Ashley positive news – bad news ?

— Luke Mccance (@LukeMccance) June 18, 2020
The Toon currently sit 13th in the Premier League table, eight points above the relegation zone with nine matches left to play.
Takeover is either completed, or off. What do you lot reckon?

— NUFC_UPDATE (@nufc_update) June 18, 2020
It may be the natural pessimist in me but would the club be announcing this now if the takeover was either close to being done or looking likely to get approved by the PL.

— Ian Biggins (@IanBiggins) June 18, 2020
As can be seen in the responses from many Newcastle fans, they felt the announcement had something to do with the ongoing takeover saga surrounding the club (via Chronicle Live).
Do you believe that the club announcement on refunds has anything to do with the takeover?
No, that seems a stretch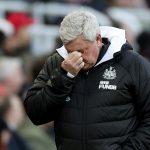 Yes, anything is possible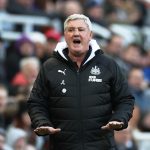 However, other supporters made tongue-in-cheek remarks due to them perceiving the club to have taken a long time to reveal details about refunds.
Hahahahahaha eventually

— Schär ? (@FLSchar5) June 18, 2020
That was quick. Think you're the first Premier League club to address the issue. Well done.

— Dan McMahon ?? (@DanMcmahonF1) June 18, 2020
As can be seen in most of the responses from Newcastle fans, though, many felt that the announcement on refunds had something to do with the takeover.