Speaking on recently on Keys & Gray The Podcast, Richard Keys discussed his rather tenuous relationship with Newcastle fans, as well as the club's ongoing takeover bid.
It is a reasonable assessment to make that fans of Newcastle are not overly fond of Richard Keys, and the relationship between the two parties was not helped when Keys stated that he wished that the potential Saudi-backed takeover of Newcastle was not happening at the North East club.
The presenter also claimed that he had difficultly accepting that the deal is happening due to a row between the company for which he works, BeIN, and the Saudi Arabian state, with the former accusing the latter of being behind pirated television service BeoutQ.
However, in the first episode of the Keys & Gray podcast, it would appear as if Keys was trying to throw cold water on his previous remarks, stating that he felt Newcastle fans had misunderstood his comments regarding the takeover.
He said: "I do like Newcastle… I love Newcastle as a football club. They don't like me. And they don't like me because they've misunderstood the message that I've been carrying.
"What I said recently in the Gray Lounge on BeIN Sports: 'I wish it was any other club [than Newcastle being taken over]' I said that not because I was trying to steer Saudi money to any other club, but [I said that] so that I could be as critical as I was going to be of the prospect of the Saudis owning Newcastle.
"But, it was another club I was talking about: Charlton, Rotherham, anybody!"
TIF Thoughts…
Whether or not Newcastle fans will buy Keys' comments is down to them, however, it is not completely out of the question to believe that Keys is genuine following his explanation of his previous comments regarding the takeover.
Do you think Richard Keys has an agenda against Newcastle?
For sure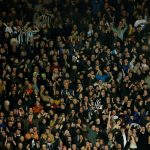 Nah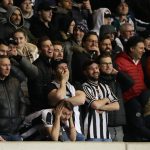 Having said that, we are sure that Newcastle fans will have their own reaction to the presenter's explanation.