Mark Douglas, speaking on the latest episode of the Everything is Black & White podcast, has revealed that the group trying to buy Newcastle United and people in and around the club were expecting some sort of announcement on the takeover last week.
Douglas spoke about many other things, but he spent a lot of time on the takeover and the feeling that something was going to happen.
Here is what he had to say about that:
"I do believe, like I said on the podcast a week ago, there was definitely a feeling within the group, and I think even people around the club and others involved in this deal that there was going to be something last week; there was going to be a decision.
"[There was] very much [a] massive confidence in the consortium that it would be done, that they would get the approval, and then the money would start to transfer, and then this would be the week that they would finally be able to announce."
It seems as if the buying side had hoped that last week was going to be a breakthrough, but that didn't happen, and we have now rumbled on into another week.
Do you think there was going to be an announcement last week?
Yes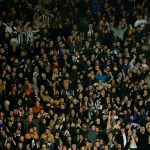 No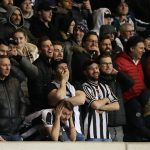 TIF Thoughts…
There were suggestions that the Premier League were finally ready to give their decision, and reports suggested that it was going to be a positive one for the takeover.
However, instead of that happening, nothing happened, and the deal continues to be looked at by the Premier League.
This has led to Steve Bruce demanding clarity; the Newcastle squad have also asked what is going on, and Luke Edwards produced a powerful piece also demanding a decision.
Considering the deal was agreed in April with Mike Ashley, this seems like it has gone on long enough, and it is no surprise to now see people demanding answers.