The proposed takeover of Newcastle United has hit yet another potential roadblock, with the Premier League now seeking further answers from the Saudi-backed consortium regarding the issue of TV piracy, according to the Daily Mail. 
According to the report, the investment group have already faced a number of questions in regards to BeoutQ, a pirate satellite TV station which has been 'illegally streaming' the feed from BeIN Sports, the region's legitimate Premier League broadcaster.
The update was relayed on Twitter by @NUFC360 – and here is how a sample of the St. James' Park faithful have responded:
How is that another twist? Piracy has been there for weeks

— Geordie Ahmed (@GeordieAhmed) June 14, 2020
George caulkin said those enquiries had already been made last week. Sounds like another guesswork article imo

— Matthaus (@GeordieDubravka) June 14, 2020
It's a very limited article from the Mail. Written from a biased point of view too IMO. No actual content of anything new apart from further questions needing answers. Isn't this a sign that could be taken as a good sign too? They obviously can't block it yet then!

— Chris ArmiN (@chris_armin) June 14, 2020
It's clear from the above responses that not all of these Newcastle fans are buying what the Mail has reported, suggesting this is old news being recycled. The takeover has been with the Premier League since April now and given the amount of time it has taken, we expect it must be becoming increasingly difficult as a fan to remain positive.
Do you think the piracy issues will prevent the takeover being concluded?
Yes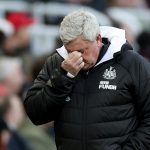 No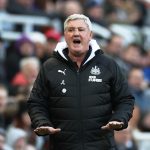 While some have denounced the report as being a credible update on proceedings, others were considerably downbeat following the latest talk of developments regarding the takeover saga.
Its really not looking good.. but atleast its coming to an end

— adam robert (@whatadaynufc) June 14, 2020
This takeover saga is boring the life out of me now, anyone lost interest within the last month or so….

— Dominic (@_domski94) June 14, 2020
Not one piece of this is 'news'. Every single last piece is recycled, don't give that horrid paper a single click.

— Chris Cowan (@chrisco90) June 14, 2020
More drivel from the newspapers to get clicks. It's not news, its olds. #nufc

— LP (@____LP____) June 14, 2020
Newcastle United fans may be happy to put the takeover talk to one side this coming weekend, when the Magpies resume their Premier League campaign with a home fixture versus Sheffield United at St. James' Park, scheduled to take place on Sunday.