A lot of Newcastle United fans have replied to a post from @RedRoseMichelle.
@RedRoseMichelle is a solicitor and a Newcastle fan, and throughout this whole saga, she has continuously provided Toon fans with professional opinions – a quick look through her timeline will reveal this.
She believes that the Premier League are covering themselves legally before approving the proposed takeover of the Toon.
The reason she tweeted this was that one Newcastle fan suggested that the Premier League were taking their time to cover themselves legally before rejecting the takeover.
It comes as the latest update on the Toon's prospective takeover suggested that the Premier League would look into calls to block the deal being concluded, according to Premier League chief executive Richard Masters.
However, it was the post from @RedRoseMichelle that attracted the attention of these Toon fans, with many happy to see some positivity around the takeover.
Are you reassured by this view?
Yes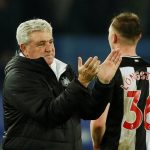 No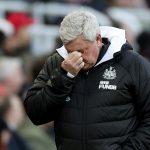 This Shell. This…..

— Mitch (@geordiedentist) June 4, 2020
Love that view!? ?

— Kate Stewart ????? (@KateStewart22) June 4, 2020
Certainly, this positive tweet opened up the path for more Toon fans to state their belief that the takeover will go through.
Logical thinking points way more to yes than no.

— Dell ? (@agbnufc) June 4, 2020
IMO. It's happening cos MA hasn't released a statement through his outlets claiming the other side were a waste of space. Usually his ploy. Couple that with project restart. More concerned about Matty being able to leave if I'm honest. Next rob lee that lad!!

— Anth Sloan (@AnthonySloan2) June 4, 2020
This is what I've thought all along, repercussions of rejecting it are unthinkable so only way is to examine everything more thoroughly than maybe normal. This deal will be a game changer for the whole league not just NUFC.

— Andrew@James1984 (@AndrewJames1987) June 4, 2020
100% agree. I respect all opinions but they ain't declining this deal

— Disco Dave (@DiscoDaveToon) June 4, 2020
Amanda Staveley's Saudi-backed consortium paid a deposit to Mike Ashley in April after they agreed on a deal with the current Toon owner for the sale of the club.
Since then, the Premier League have been going through their required checks, but we are no further forward than we were in April.
There seems to be one major issue, which is the fact that the World Trade Organisation found a direct link between the Saudi government and a piracy station named BeoutQ.
This is said to have put the deal in serious doubt, and it seems that some Toon fans are still concerned about this and the takeover in general.
Do you think they're waiting for this WTO report to be officially published? If so, do you think theres something in it to reject it?

— phil (@pt1nufc) June 4, 2020
Which do you think would take longer, PL covering themselves before approving, or after rejecting? My worry is that the former would take less time as they can just say the owners passed the tests, regardless its people might argue the tests aren't for for purpose

— Anth (@anthn09) June 4, 2020
It is hard to say how much longer the Premier League will be after Richard Masters revealed in an interview with Sky Sports that there is no timescale for this deal.
Hopefully, though, there is not too much longer to wait for the Premier League's decision.