A lot of Newcastle United fans have replied to a post from their club that contains a link to an interview with Isaac Hayden.
He discussed the return to contact training and the impending return of Premier League football.
The Premier League introduced phase two of training last week and then announced that they intend to restart the season on the 17th of June.
Hayden spoke openly about the situation, and he seems to be looking forward to the return of football.
However, it seems that many Toon fans don't care and just want to know about the proposed takeover of the Toon.
Which annoys you more?
The lack of refunds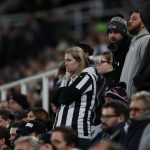 The time the takeover is taking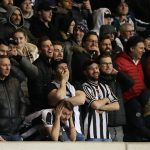 ANNOUNCE CANS

— Madgy ???? (@Madgyyyyy) May 30, 2020
Announce takeover ??

— ??Scott?? (@scxttnufc) May 30, 2020
The deal for Mike Ashley to sell the club to Amanda Staveley's Saudi-backed consortium has been with the Premier League for a while now after a deposit was paid to Ashley.
However, the Premier League have still not reached a decision even though one report claimed that the deal would be announced on the 1st of June, though nothing has happened.
Other Toon fans decided to focus on the fact their club have not spoken about refunds for the rest of the season – after it was confirmed that the season would be finished behind closed doors.
However, despite other Premier League clubs handing out refunds, the Toon have said nothing and look to be holding onto the money.
This has, rightly, angered many Newcastle fans.
Where's the season ticket refunds and how about freezing season ticket payments for next season until there's a plan in place to allow supporters into St. James'? Look after your fans, you were quick enough to furlough staff now give us 'OUR' money back!! #nufc @ChronicleNUFC

— Graham Thompson (@Thoma69) May 30, 2020
Where is the clubs integrity in sorting out refunds

— Jonathan collin (@Lips1982) May 30, 2020
There's no integrity at #Nufc with Ashley & Charnley around.

— The E Wing Paddock (@speedypete68) May 31, 2020
For the integrity of your fans/customers I think it was always important for you to try and get the refunds done #NUFC #ashleyout #thieves

— @yorkmag (@ddy2121) May 30, 2020
One fan even suggested that Danny Rose would be unhappy with the remarks, which may relate to the fact that he recently stated that he feels as though Premier League players are being treated like lab rats.
Danny rose is triggered now

— Jordan Butterfield (@GeordieJordan96) May 30, 2020
Despite the takeover rumbling on and the club refusing to pay back money for tickets, Hayden seems like he is just getting on with training and preparing himself for the first match of the restart.
The former Arsenal man has made 24 league appearances for Newcastle, this season, scoring one goal and earning an average rating of 6.78.
Perhaps then, it is a surprise to see one fan call him the Toon's best midfielder.
our best midfielder btw

— Alex (@AlexFiveZero) May 30, 2020
Hayden spoke well in his interview, but it seems that many Toon fans have other things on their mind.