A lot of Newcastle United fans have responded to a post from NUFC 360, which includes a link to an article in the Daily Telegraph about the Toon's proposed takeover.
The piece claims that the Premier League are 'fully considering' calls to stop the Toon's Saudi-backed takeover.
The Daily Telegraph has seen a letter sent to Hatice Cengiz – the fiancé of murdered journalist Jamal Khashoggi.
The letter claims that the Premier League are 'extremely sympathetic' to Cengiz and that her concerns with the takeover are 'being fully considered'.
This has drawn the attention of these Toon fans who are fuming that a supposedly confidential process has now been leaked to the media and that so many people want to stop this deal from happening.
Does this concern you?
No, just seems like clickbait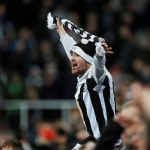 Yes, could cause problems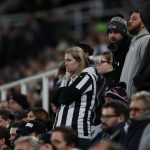 Unacceptable for this to leak. There has to be a leak at the Prem

— SouthernMagpie (@magpie_southern) June 4, 2020
Never known so many people want to stop a takeover it's pathetic

— maime jorgan (@jbmorg85) June 4, 2020
This is beginning to look bleak.

— ?N?I?C?K?Y? (@fORgEtMeAlWays_) June 4, 2020
Oh well, deals off as usual never have faith in a takeover at Newcastle. Ashley won't ever sell now

— TheMovieNerd (@leemour84) June 4, 2020
Let me guess no negative reports this week, the telegraph hold my beer ? ExTrEmLeY CoNfIdEnTiAl PrOcEsS

— Kieren Wilkinson (@KierenW6) June 4, 2020
Richard Masters claimed in an interview with Sky Sports that the takeover process remains fully confidential.
Still, then somehow, this letter has emerged, and it seems that Cengiz's concerns are going to be considered in the process of reviewing Newcastle's takeover.
The Saudi state and Mohammed Bin Salman are accused of playing a role in Khashoggi's murder, and this piece in the Telegraph suggests that these concerns will now be assessed.
However, Masters does say in the letter that he can't provide any more detail, and he can't meet with Cengiz, who had requested a meeting.
Despite this, though, these Toon fans are now bored of all the negativity and the whole takeover saga.
Oh here we go again Tommorow it will be announced that the takeover is close to completion and will be announced the following day then the cycle happens again pathetic

— Aaron (@Kainth09798294) June 4, 2020
Absolute disgrace if true. They don't want another club to join the big dinner table, but it's ok for the British government to do business with the Saudi regime. Double standards.

— stewart greatbanks (@bluestew68) June 5, 2020
I'm sick to the back teeth of the whole thing. Corrupt on all levels.

— Garry James (@GJV_85) June 4, 2020
Can we just end this now, it's getting ridiculous

— Aaron (@uhugl3w) June 4, 2020
The deal for Amanda Staveley's Saudi-backed takeover has been with the Premier League for a while now after a deposit was paid to Mike Ashley in April.
Here we are in June, and we are no further forward on this takeover with Masters confirming that there was no timescale for the deal.
However, this letter emerging might not help the hysteria on Tyneside, and it is clear that from some of the replies, many Toon fans have had enough of this whole saga.