A lot of Newcastle United fans have flocked to a post from Luke Edwards as he discussed his view on the proposed takeover of Newcastle.
The Daily Telegraph reporter claimed that this was the 13th week that someone had said the takeover would be announced 'this week' and that the whole thing was ridiculous now.
He also followed up with another tweet that stated how long should people keep continuing to trust the sources who keep claiming that the deal will be done and that he was now suspicious.
This has drawn the attention of these Toon fans who are not happy.
Do you agree with Edwards?
No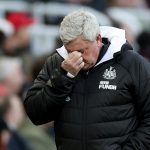 Yes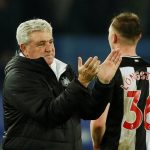 You're totally wrong. The deal was expected to conclude in 4 weeks. Nobody said it was right in the next week.

— Lucas B. (@lulucasbarboza) June 27, 2020
So pleased I dont follow this negativity now…….

— The Gallowgate End (@gallowgatenufc1) June 27, 2020
So says one of the main instigators of the fake news clickbait over the last few weeks! Think most of us would have more respect for the press if they were simply honest and say that they don't know, rather than string folk along. But then again, honesty doesn't sell papers

— Geordiexile (@geordiedju) June 27, 2020
The deal for Amanda Staveley's Saudi-backed consortium to take Newcastle from Mike Ashley was agreed in April, and a deposit was paid to Ashley.
However, since then, nothing has happened despite suggestions that last week the Premier League were going to reach a decision.
The reason for this was because Saudi Arabia had announced a crackdown on piracy, and the UK government had apparently swayed the PL to accept the takeover.
However, nothing happened, and it seems to have made Edwards sceptical of takeover talk, and these Toon fans agree with him.
I'm absolutely 100% with you on this, it's pathetic and their confidence and constant feeding on that confidence to the media does not help anyone or anything at all

— Dayle (@DayleBarron) June 27, 2020
I agree with this 100% believe no one, however you are 99% confident it won't happen! So do we believe them or you or no one, if we believe no one then we can discount your updates as well. No one knows what's going on, the only thing we do know is a decision must be close

— Anthony I'Anson (@AnthonyIAnson) June 28, 2020
Something stinks.

— James DeMarco (@jazadal) June 27, 2020
Couldn't agree more, so many people have lost all credibility for me, just desperate guess work in trying to get the 'exclusive'.

— Chris (@majic8lsnufc) June 27, 2020
Still not convinced there even is a takeover… sick to the back teeth of hearing it, year in, year out. Complete joke.

— John Decarteret Author (@decarteret_john) June 27, 2020
Steve Bruce's side crashed out of the FA Cup on Sunday to Manchester City, and after the match, Bruce pleaded for clarity from the Premier League as he feels the current situation is not helping anyone.
Considering the deal was agreed with Ashley in April, you would think that by the end of June the Premier League might have decided.
Hopefully, this saga does not have much longer to run, and the Premier League will soon rule on this takeover.