A lot of Newcastle United fans have responded to a tweet from Lee Ryder that includes a link to the Evening Chronicle.
They claim that Newcastle are compiling a list of targets ahead of next season after the recruitment team were given the green light to begin formulating lists.
One player who the Toon's head of recruitment Steve Nickson has his eye on is Arnaud Lusamba, who is set to leave Nice in the summer.
It is claimed that Nickson has worked with Lusamba's representatives before in the deal for Joelinton.
However, Newcastle will face competition for his signature, but they will not have to pay a transfer fee, which has not surprised these Toon fans.
Do you believe Newcastle are interested in Lusamba?
Yes, typical Mike Ashley signing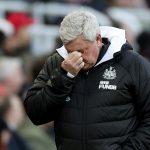 No, we won't be scouting anyone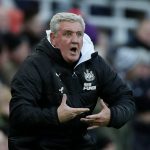 So the the takeover is off then?

No other way to explain this.

— Mouth of the Tyne ??? (@ToonMouthTyne) June 1, 2020
Business as usual then.Looking at bargain basement.

— MSW (@whitburnmag) June 1, 2020
Of course

— Adam (@LammoHD) June 1, 2020
Lusmaba has made 15 league appearances for Nice this season and scored one goal and provided two assists, and with Matty Longstaff's future still not sorted, maybe the Toon see him as an ideal replacement for the 20-year-old.
Newcastle also signed Allan Saint-Maximin from Nice last year, which could mean that they have established a relationship with the Ligue 1 side in terms of the transfer of players.
However, many Toon fans do not believe that their club is scouting or speaking to anyone.
Our would-be owner and their temas seems starting the work already but still not approved by PL. lol

— King (@KingForToon) June 1, 2020
Lies!

— James (@j_hazzza) June 1, 2020
Lol I highly doubt we will have any transfer activity until we know who's paying the bills and who is taking the team forward.

— Sirving1992 (@sirving1992) June 1, 2020
Physically impossible for Newcastle to be holding transfer talks with anyone at the moment. Why write articles like this? Demonstrably nonsense.

— Sam (@Funguslover) June 1, 2020
MA is skint,theres no way he will be investing in new players

— zapaz (@zapaz66) June 1, 2020
Newcastle are in the middle of a proposed takeover that will see Amanda Staveley's Saudi-backed consortium take over from Mike Ashley.
A deal has been agreed, and a deposit has been paid with the Premier League going through their required checks.
These takeover rumours have seen the Toon linked with Gareth Bale and Philippe Coutinho – so this link to Lusamba is a bit of a back to reality check.
However, with the Premier League still deciding on the takeover, is there any need to speculate on who the Toon might sign when it is still unclear who will own the club?
Once that is sorted, then Newcastle fans can start thinking about who they might sign.