Newcastle United news Twitter account @NUFC360 caught the attention of plenty of Toon supporters recently after they posted a tweet sharing an update on the future of Matty Longstaff. 
This post, which cites The Mirror as the original source of this news, states that the 20-year-old Newcastle midfielder 'still intends to sign for Udinese this summer'. This tweet from @NUFC360 then went on to state that Newcastle United 'have made their final offer' to the Toon academy product 'in a last-gasp attempt' to convince him to remain at St. James' Park. 
After @NUFC360 relayed this information, plenty of Newcastle supporters flocked to this post to share their opinions on this update.
Newcastle United midfielder Matty Longstaff still intends to sign for Udinese this summer.

Longstaff remains destined for a move to Italy as things stand. Newcastle have made their final offer to Longstaff, in a last-gasp attempt to keep him. [Mirror] #nufc pic.twitter.com/Cm2pqTVuGa

— NUFC 360 (@NUFC360) June 28, 2020
A lot of the Newcastle supporters who replied to this post shared that they don't want to see Longstaff remain at the club if he doesn't want to be there. 
Let him go, he clearly doesn't want to stay ?

— Alice (@Alicenufc9) June 28, 2020
Cheerio then??

— Jordan (@GeordieJordan96) June 28, 2020
Do you think that Matty Longstaff will be a Newcastle United player next season?
YES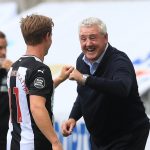 NO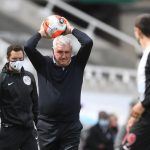 Let him go, not worth a £19,150 pay rise in my opinion – Geordie or not

— Travis Manning (@TravisManning_) June 28, 2020
Good just go then

— GlennO (@glenn2502) June 28, 2020
However, some Newcastle fans shared that they would still like to see the club do what they can to keep Longstaff, explaining that they believe it would cost the Toon more money to replace him than it would to just give him a wage increase. 
I would really like to keep him, 30k a week over 5 years is a lot cheaper than paying 15m to replace him + wages for that player.

— Angel ? (@AngelNUFC) June 28, 2020
He's waiting for the Saudis to takeover for a couple extra 00 I bet. Be stupid not to, to be fair

— George (@GeBo84) June 28, 2020
Udinese 3 points from relegation.
Watford 1 point from relegation.

With either team he could easily be playing 2nd division footy next year.

Meanwhile we are safe in the PL and hopefully about to become the richest club in the world.

Madness to leave for a couple of grand. https://t.co/eIeA0ui8Uu

— Gothmog's pyjamas (@JDslippers) June 28, 2020
It's sad to see some of the comments on this thread. How quickly do people want to turn their backs on one of our own. Football is a very short career, got to make your money when you can. It would cost us millions to replica him + new player's wages. Just give him £30k ?????

— Phil Prescott (@prescottphilip) June 28, 2020
One Toon fan replied to this tweet to share that they wouldn't blame the 20-year-old for leaving St. James' Park to earn more money elsewhere. 
Don't blame him, he needs to go where the money is.

— King Of The North ?? (@MShhhhhhhhhhhSM) June 28, 2020
Longstaff has made just seven Premier League appearances for the Toon this season after making his top-flight debut for Newcastle back in October 2019. 
The youngster has completed an average of 34.3 passes per Premier League game this season, maintaining a pass accuracy of 80%. Only two Newcastle players have completed more passes per Premier League game this season, while only four Newcastle players have got a higher pass success percentage than Longstaff.
With that in mind, it may be fair to say that Longstaff has contributed fairly significantly to his side's play in the games that he has featured in this term, however, as he has started just 19% of Newcastle's Premier League games this season, it mightn't be too surprising to see that the midfielder is reportedly close to leaving St. James' Park.