Newcastle United fans on Twitter have been responding to the latest post from Manu Lonjon. 
This comes after the football journalist shared a post on his official Twitter page quote-tweeting a post from Newcastle fan @TomCu86 who asked Lonjon if he had any more information on the club's takeover.
Lonjon answered this question revealing that while it doesn't erase the previous correct information he has shared in the past, he was "indisputably" wrong last week when he claimed in a tweet last Monday that the takeover could be announced within the next 24 or 48 hours.
The takeover still hasn't been announced yet, so Lonjon's tweet last week turned out to be incorrect.
Now that the French journalist has shared this message on his Twitter account that he was given the wrong information on the takeover last week, this led to lots of Newcastle fans responding to this latest post from Lonjon.
Here's a sample of Newcastle fans responding to the post:
It doesn't erase the previous times when my informations were correct but last week, I was indisputably wrong. My bad. https://t.co/3G7rgNlldA

— Manu ???? (@ManuLonjon) June 2, 2020
Keep us updated Manu, you can only go of what your told.
Thanks

— Anthony I'Anson (@AnthonyIAnson) June 2, 2020
Hi Manu, Hopefully this week the wait is over

— bobby martins (@BobbyGoa) June 2, 2020
Will the takeover be announced this month?
Yes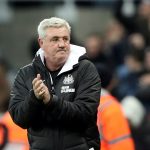 No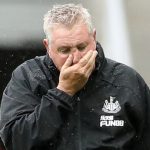 The takeover deal for Newcastle from Amanda Staveley's Saudi-based consortium has been with the Premier League for some time now, and Premier League chief executive Richard Masters recently insisted that there is no timescale for how long it could take for the deal to be finalised and announced officially.
Not your fault Manu your just the messenger. Respect.

— Robert Black ? (@Robsheep2000) June 2, 2020
With Lonjon now admitting his error last week, this sparked a big reaction on Twitter, with many Newcastle fans sharing their thoughts on the situation.
There were some Newcastle fans, however, who were not as accepting of Lonjon's admission as others were.
So anymore news manu?

— Matthaus (@GeordieDubravka) June 2, 2020
So,when??

— Fareez Mohd (@FareezMohd3) June 2, 2020
Word of advice …. You or anybody else will never know announcement date … Doesn't matter about Saudi contacts, buyers or sellers, tip offs,.. only official channel for announcement will be sky sports /news !

— Ahmed g (@Ahmedg40374688) June 2, 2020
It's admirable of Lonjon to admit that he made a mistake in claiming that the takeover would be announced last week.
It's good to see some Newcastle fans accepting his admission and not holding it against him. However, with some other fans still asking Lonjon about the deal, this just goes to show how important this proposed takeover is to them.
The hope for these Newcastle fans now would be that the takeover can be finalised and officially announced as soon as humanly possible so that they can move on from this period of waiting for it to be done.