A lot of Newcastle United fans have replied to a post from reporter Keith Downie as he relayed the news that Matty Longstaff has received a contract offer of £30,000 per week to move to Udinese.
The Sky Sports man claims that the midfielder flew out to Italy before lockdown and held talks over a five-year deal.
Downie claims that Longstaff wants to stay at Newcastle, but this salary offer is more than double what the Toon offered.
This has infuriated these Toon fans, who cannot believe that the club would let Longstaff leave.
Criminal decision from the club.

— Martin Stewart (@megamarvatron) June 2, 2020
This is disgraceful from the club and the premier league. Losing some of our first good local talent in years because of their inaction.

— Josh (@NotSoLocalHero) June 2, 2020
absolutely disgusting hes been allowed to walk away so easily like that

— Greg O' Grady (@Peglegmacgreg) June 2, 2020
To lose this local lad would be shocking. He's got great potential. Only 20 years old. I hope we somehow convince him to stay.

— Jimmy (@Jimmywoods99) June 2, 2020
Ashley licking his lips

— Robert (@RobertRobneal28) June 2, 2020
Absolute joke

— ???????Harry?? (@ftblHarryy) June 2, 2020
Downie also stated that talks with between the Toon and Longstaff have reached an impasse, and that this offer is more than 30 times what the 20-year-old is currently on.
Are you disappointed by this news?
Yes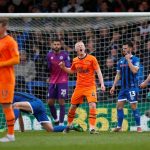 No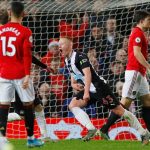 One comment asked if Longstaff could end up at Watford, and Downie confirmed that this was possible because the Pozzo family own both the Hornets and Udinese.
However, despite the outrage, some other Newcastle fans feel that he isn't worth £30k a week.
I would like him to stay but has he warranted 30k a week from a handful of first team games . 15k a week with an option for it to go up each season based on performances. Wouldn't hold it against him though if he went.

— Dave Melia (@bodas73) June 2, 2020
15k isn't a pittance for someone in his situation, it would be disappointing and short sighted of him to just follow the highest offer.

— Don Shola (@Angel_Batistuta) June 2, 2020
The 20-year-old has made 13 appearances in all competitions for Newcastle this season, scoring three goals.
In a Newcastle side that have only scored 25 Premier League goals, he is joint-second in terms of goals scored.
It must also be remembered that one of these goals came against Manchester United at home on his debut.
Talks with Sean Longstaff's younger brother have been going for a while, but claims emerged in The Athletic in April that an impasse had been reached around February.
This certainly seems to be the case, and if Udinese are offering him that much money, then who can blame him for moving to Italy?
It is understandable why some Newcastle fans are angry because Longstaff came through the youth academy and has made an impression on the first team within his 13 appearances.
However, after just seven Premier League appearances, can the Toon really consider matching Udinese's offer?
Either way, it will be interesting to see what Longstaff decides to do.