Fans of Newcastle have been reacting to a post on Twitter, in which The Athletic journalist, George Caulkin, provides fans with an update on the progress of the club's ongoing takeover bid.
Reports by The Guardian dated 28 April – around three weeks after the Premier League began its owners' and directors' tests on Newcastle's potential new owners – claimed that Newcastle's Saudi Arabia-backed takeover bid was 'nearing completion' and that 'no 11th-hour hitches' were expected with the deal, which they stated would be completed within 'a week to 10 days'.
However, almost two months after The Guardian's report was published, there has been little to no movement on the progression of the deal, with the Premier League still yet to make any sort of statement regarding the takeover.
As such, and rather understandably, many Newcastle fans have grown impatient with the Premier League, leading to one fan to take to Twitter to ask The Athletic's George Caulkin for an update on the takeover deal.
It feels ridiculous, but we don't know the intricacies & how it works. Documents have been moved around this weekend & there have been other bits of communication. What that leaves it, we'll have to wait & see. I'm pretty sure the PL will feel the need to explain when it's done.

— George Caulkin (@GeorgeCaulkin) June 28, 2020
Who has moved documents around George? Is that the seller and buyer? Or don't you know?

— kieran (@kingkie1994) June 28, 2020
Premier league need to be held accountable to someone
They are deliberately holding this up because of Dubai #corruptuon at the highest level on show for everyone to see

— Justin Dobson (@JustinD86463851) June 28, 2020
Is the documents moving around a good thing? Surely the PL wouldn't put us through all this if months of waiting for them to reject it… would they. ?

— Dean Dodds (@DeanDodds2) June 28, 2020
While it is, presumably, extremely frustrating for Newcastle fans to have heard nothing but radio silence in terms of an official statement or update from the Premier League regarding the takeover, there is indeed only so much that they can be told by journalists – as Caulkin states earlier in the Twitter thread, he is simply repeating what he has heard about the progression of the deal.
Do you think that the Saudi-backed Toon takeover is more likely to be approved now?
YES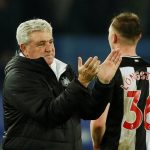 NO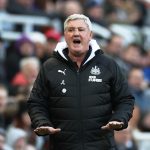 However, Newcastle fans appear to have picked up on the fact that 'documents have been moved around this weekend' – leading to many more fans of the club to question Caulkin as to what this means.
I'm shocked they do any form of work on a weekend.

— nass kapranos (@nassk) June 28, 2020
George it seems to me that the premier league are been corrupted by Qatar and they are petrified to accept the deal in case they upset them

— GeordieND (@ND46009184) June 28, 2020
Hi George, is this paperwork a positive step?

— MadMag (@toonmadmag) June 29, 2020
Once again, it appears that, despite Caulkin's titbits of information regarding the progression of the takeover, there is still no official movement regarding the deal, and, as such, the wait for Newcastle fans continues.