A lot of Newcastle United fans have replied to a tweet from George Caulkin as he provided his latest take on the proposed takeover of the Toon.
The Athletic reporter was asked if he still remains confident about the deal, and he confirmed that he does as do the buyers.
He also said that the sellers want their money and expect it to happen, and both sides have had positive tip-offs and guidance, but the decision has still not arrived.
He, therefore, urged patience and insisted that everyone has to wait for the Premier League.
Are you happy with this tweet from Caulkin?
Yes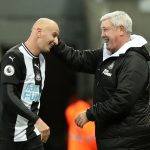 No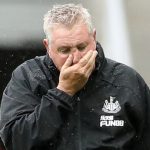 This drew the attention of these Newcastle fans who are happy with this update.
Thanks ? George lets hope the tip offs were correct and that they approve the deal soon.

— Disco Dave (@DiscoDaveToon) June 2, 2020
It always seems a relief when George comes up with something like that HWTL

— Lee Morgan (@LeeMorg55913282) June 2, 2020
Give @GeorgeCaulkin break guys, he has told you all you need to know, so be patient and chill, it's coming.

— davidveitch (@samthedog54) June 2, 2020
The deal for Mike Ashley to sell Newcastle to Amanda Staveley's Saudi-backed consortium has been with the Premier League for a while now after a deposit was paid to Ashley.
The buying side are thought to be growing frustrated with the length of this process, but now that they have paid a deposit to Ashley, there is nothing they can do.
Richard Masters did confirm in an interview with Sky Sports that there is no timescale for the Premier League's decision.
However, other Newcastle fans were more negative towards Caulkin's tweet.
One supporter even claimed that he had given up hope, and another didn't appear to be interested in what Caulkin had to say.
I have given up, not that it matters, or has any bearing on anything #NUFC

— Himanshu Dhingra (@HD_07) June 2, 2020
Bore off !!!! ????

— Andy Trotter (@AndyTrotter6) June 2, 2020
Despite some fans losing faith in the whole process, others are just thankful for Caulkin providing all of this information.
Thank you, George, for your patient and continued engagement. I hope you're doing ok and I think I speak for a lot of fans when I say that we're appreciative of you and your work.

— Alex Shiells (@revalexshiells) June 2, 2020
Thanks @GeorgeCaulkin always a gent and I don't know how you've coped with it all!

— Jay_NUFC (@NufcBig) June 2, 2020
However, it is understandable that some Toon fans are losing faith because Ashley agreed to sell the club in April, and we are now in June and still no further forward.
However, Caulkin, the buyers and the sellers all seem confident that a positive conclusion will be reached – hopefully, this long-running saga is coming to an end.