Some Newcastle United fans have been talking about the latest news update involving the club's potential takeover.
NUFC 360 recently posted an article from Forbes that talked about a meeting involving the owners and directors of the Premier League to vote on Newcastle's proposed Saudi-backed takeover. The article also carried quotes from an executive at a 'top Premier League team', who compared the vote to a 'flip of a coin'. The article also confirmed that a decision is expected this week.
NUFC 360's tweet caught the attention of many Toon fans. They rushed to this tweet and mocked the news update.
Must be a big coin, only taken them 9 weeks!!

— Michael Dunn (@micksaw1869) June 15, 2020
Do you think the takeover will be confirmed this week?
I'm very confident!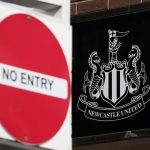 I have my doubts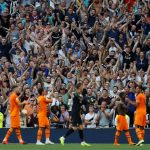 This week! So it's imminent ?

— Paul Allen (@PaulAllen78) June 15, 2020
Wouldn't surprise me if they actually use a coin

— Sam Arnold (@sxmnufc) June 15, 2020
Imagine they actually did it that way? "The takeover failed because it landed on Tails" https://t.co/EPkGD7EVMK

— Michael???? (@MichaeINUFC) June 15, 2020
This comes some weeks after the takeover bid had come under 'serious doubt' as the World Trade Organisation had ruled that Saudi Arabia is behind a pirate TV and streaming service that streams live sports illegally. As a result, the takeover at the club hasn't been completed and the Forbes report offers the latest into what is going on.
Some other Newcastle fans also mocked this news update.
The way the league has shown so much incompetence so far I wouldn't be surprised if they actually used the flip of a coin to decide. They're idiots if they reject this piracy or no piracy they get another rich owner in the league and can end piracy effectively.

— James griffiths (@Jamesgr03407364) June 15, 2020
How the hell would a top exec at a top club know? Thought it was confidential , more clickbait wherever this report is from

— stephen trotter (@stephen26273) June 15, 2020
There will be no decision

— Ryan Brooks (@Ryzilla85) June 15, 2020
I hate this term, "flip of a coin" when it come to massive legal decisions like this….. it either passes the owners test or it doesn't. It shouldn't be based on opinion or luck.. the premier league either have no reason to stop the sale or they have a legal reason!

— ????????? BONNA ????????? (@bonnaburns) June 15, 2020
Could well be a no then due to illegal televising Premier League matches Hope not

— Keith Richardson (@KeithRichardso1) June 15, 2020
Many of these Newcastle fans don't seem too pleased by the fact that the potential takeover is taking a lot of time. But others merely mock the executive's comments.
However, with the report suggesting that the decision is expected later this week, that should be good news for the Toon fans. No one knows whether the takeover will go through or not, but the Newcastle fans can certainly hope that there is a positive outcome and they can then shift their focus to their Premier League game against Sheffield United next weekend.