In recent comments made while speaking on The Athletic's Why Always Us? podcast, Manchester City reporter for the website Sam Lee discussed the club's transfer targets for the upcoming summer transfer window.
With Liverpool recently being crowned Premier League champions, Manchester City's two-year reign as the best team in England has come to an end in rather emphatic style – with Liverpool currently being 23 points ahead of City with seven games remaining in the season.
This significant gap could be attributed to City's failure to replace Vincent Kompany last summer – and with City conceding 33 goals so far this season, 11 more than they conceded in the entirety of their 2018/19 campaign, it would seem a fair assumption to make.
As such, Pep Guardiola has stated his intention to bring in two new centre-backs this summer, and, speaking on the Why Always Us? podcast, journalist Sam Lee discussed some of the club's summer transfer targets in the position.
He said: "One of the earliest things I'd heard was they were confident they could sign their targets, so they've already identified them regardless of what happens with CAS. I think now, maybe where that hinges on what happens at CAS is the approaches to the clubs. So, with [Kalidou] Koulibaly, as far as I know, in terms of the centre-backs, they want one top-class centre-back – and Koulibaly is definitely an option for that. And they've spoken to him – knowing City, they've probably agreed terms with him. But again, as far as I know, [City have] not spoken to Napoli yet.
"And as David Ornstein said this morning, Nathan Ake is in the conversation as well. Now, as far as I know, they've got one 'priority' defender, and what they want to do is get like a stone-cold top-class player, bring him in, play him every week, you're not going to get past him, he's going to be great. The second centre-back would be a lower profile, a bit cheaper, not as internationally renowned, but certainly capable of coming in – a good defender, good on the ball, maybe versatile, I would guess either English or homegrown. And obviously David mentions Nathan Ake, so I think he fits that profile as well.
"I've been told that that second profile of defender does rest on CAS and other things, including players leaving – so if [Nicolas] Otamendi and [John] Stones go – or if they can sell them – next season, the centre backs might look something like Koulibaly, [Aymeric] Laporte, Eric Garcia, and then maybe Nathan Ake or somebody of that profile – the Mason Holgate-kind of profile. I know he signed a new contract recently, but that kind of defender. They're basically the new Stones, because the old Stones may well be deemed not good enough.
"The thing I've been told straight away – I think this is coming out of a few places as well – is they [City] do think that they can get whoever they want, regardless of what happened with CAS, which is very interesting."
TIF Thoughts…
As per Lee's comments, it would certainly seem as if City are confident of signing their transfer targets, despite the fact that they are currently awaiting the verdict from the Court of Arbitration for Sport regarding their two-year ban from European football.
Do you think Koulibaly will be a Manchester City player next season?
Yes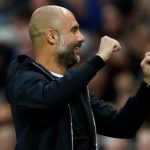 No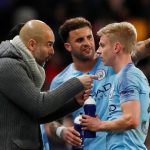 However, should their ban be upheld, it is difficult to imagine the club being as attractive a prospect to a potential new signing compared to if they were allowed to enter the Champions League.