Football finance expert Kieran Maguire has been discussing the sale of Aaron Mooy from Manchester City to Huddersfield Town.
The Sydney-born midfielder signed for City in the summer of 2016 on a free transfer from City Football Group (CFG) club Melbourne City (per Transfermarkt).
Mooy would then fail to make a single appearance for the Manchester club (per Transfermarkt) before transferring to the Terriers for £8.19million (per Transfermarkt).
So, while discussing how CFG works in the latest episode of The Price of Football podcast, Maguire used the example of Mooy to explain how Manchester City can make a profit out of CFG.
He said: "If we take a look at Aaron Mooy, he was playing for Melbourne City and he then got effectively a free transfer to Manchester City Football Club as a talented player.
"Aaron Mooy I don't think ever played for Manchester City or if he did, it was only one or two games, but he went out on loan to Huddersfield Town.
"Huddersfield Town then signed him at the end of the season for £10million and Manchester City booked all of that profit themselves.
"So, here we've got a player who grew up in Australia and was discovered by an Australian team.
"The Australian team sold him to another part of the group and made no money and Manchester City booked all of the profit when they then sold Aaron Mooy to Huddersfield Town.
"So, is there the scope for such activities? Yes, there are. Is it illegal? No, it's not. Does it cause issues for financial fair play? It just muddies the waters even further."
Are you bothered about the rest of the clubs in the City Football Group?
Yes, I hope they do well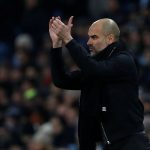 No, couldn't care less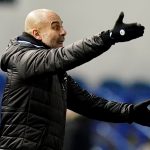 TIF Thoughts…
So, it seems that there is a way which the Manchester club can make a profit out of their involvement in the City Football Group, though it appears to be somewhat questionable.
However, due to the fact that during the 2018/19 season a Manchester City player went on loan to Melbourne City and one went to Girona (per Transfermarkt), who are part-owned by CFG, it may be a mutually beneficial system.