Fans of Manchester City have been reacting to a post on Twitter, which relays reports regarding the latest on City right-back Joao Cancelo.
According to recent reports in Spanish publication Mundo Deportivo (via Sport Witness), the Manchester City defender has stated that he doesn't consider himself as a 'bench man' and would therefore like a move away from the club this summer, with Barcelona reportedly interested in signing the 26-year old.
The report also comments on a potential swap deal between City and Barca for Cancelo and Nelson Semedo, however, Sport Witness states that the fact City gave the right-back such a high salary means that the deal could be unlikely to happen, as Cancelo would have to take a pay cut if he were to join the Catalans.
In reaction to the reports, which were relayed by Man City Xtra on Twitter, fans of the club have flocked to have their say on the matter, with some suggesting that Cancelo has not done enough to ensure that he is a starter, rather than being a 'bench man', as the report states.
Maybe prove you don't struggle against League One teams before "considering" anything ?

— Maxime Gérard (@LostAbove) June 1, 2020
Buck up then when you had your chances then lad

— Mark N (@mark_n0) June 1, 2020
Bye then.

— Tonksy (@paulftonks15) June 1, 2020
If he was better than Kyle, he'd be starting

— Lehlohonolo Papo ? (@papomcfc) June 1, 2020
Despite these claims that Cancelo has not impressed when he has started for City, it would seem, according to the stats, that since his £58.5 million move from Juventus last summer, the right-back has actually performed rather well.
Over his 11 appearances in the Premier League so far this season, Cancelo has averaged a very respectable WhoScored match rating of 7.06/10, while over his six appearances in the Champions League, he has averaged a 6.91 match rating – with both values higher than Kyle Walker's respective ratings this season.
Who would you rather have at right-back next season?
Cancelo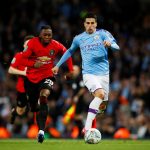 Walker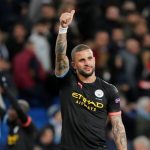 In fact, over his 10 starts at right-back in the league and Champions League alone, WhoScored states that Cancelo has averaged a 7.44 rating, whereas Walker has managed just a 6.82 average rating over his 23 starts in their preferred position.
And, it would seem that the following City fans believe that is an accurate comparison of the two players.
Guys i really dont understand how you can say Walker is a better rb than Cancelo. Walker were fantastic in the last two season, but especially in this season he was really bad. And Cancelo dont even get the chance to prove himself, Pep only let him play every 5 games.

— Man City Fan Talk (@AdnanSa57406778) June 1, 2020
Way better than walker, and younger too, don't know why he was benched so much

— Corey Selby ??????? (@CoreySelby2) June 1, 2020
He's lightyears ahead of walker and he is much younger. Sell walker.

— LouieMara (@louie_mara) June 1, 2020
As such, it would seem that the City fans are rather split on their opinions of the Portuguese right-back, with some claiming that Cancelo has not done enough to earn a place in Pep Guardiola's starting XI, while others have claimed that he should be given a chance, and that the club should sell Walker.