Fans of Manchester City have been reacting to a post on Twitter, which relays a recent report by Miguel Delaney concerning Manchester United's potential interest City winger Raheem Sterling.
According to Delaney's report in The Independent, United's analytics department have been 'working on' the winger, before going on to state that if City's two-year ban from European football is upheld and Sterling's future became uncertain, he would become a 'high-priority target' for the club.
In reaction to the reports, which were relayed by City Chief on Twitter, fans of the club have flocked to have their say on the matter, with some suggesting that Manchester United are delusional if they think that Sterling would move to them.
This club is delusional, top players won't go to a club living in the past

— Tommy Boyle (@robbo_0606) June 1, 2020
Haha they make out as if Utd have a transfer strategy. They havnt had one for the last 8 years

— paulc (@Paulc1343) June 2, 2020
Lol, yes because he was be just dying to leave City and Pep to go play for United and Ole. Makes sense. I think this could happen ?

— Walter (@ManCitizen06) June 1, 2020
Since joining Manchester City from Liverpool for a fee of £57.33 million back in 2015, Sterling has gone on to make 230 appearances for the club, scoring 89 goals and providing 72 assists, during which time, City have won two Premier League titles, one FA Cup, four League Cups and two Community Shields.
Once again, the winger has been in fine form for City so far this season, scoring 20 goals over his 39 appearances for the club in all competitions.
Do you think there is any possibility of Sterling moving to Manchester United?
Yes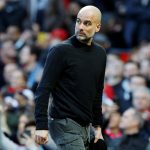 No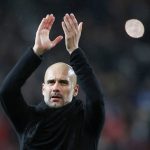 However, despite his apparent importance to City, some of their fans have claimed that they would do a deal with United for Sterling, although, some could have been slightly tongue in cheek.
Would be a great straight swap for Rashford.

— Derek Kilgallon (@Failandblue) June 1, 2020
£500,000,000 and we'll gift wrap him and throw in free next day delivery pic.twitter.com/Eh2CPD3Jz1

— ThePrestwichMarauder (@MaraudersJFC) June 1, 2020
Meanwhile, other City fans appeared to suggest that they did not believe the report.
Well well, look who it is. Absolute mess.?????

— Tonksy (@paulftonks15) June 1, 2020
Whether or not there is indeed any truth to these reports, we will have to wait and see.
However, it should be noted that Delaney does go on to state in the story that 'nobody sees the player as any way likely to go to Manchester United,' and that one of the only things could see the deal happening is City's two-year ban from European football being upheld.