On the latest episode of the Anfield Wrap podcast, which featured Neil Atkinson, Adam Smith, Josh Sexton, Paul Senior, Siobhan Biggane and Mike Kearney, perhaps unsurprisingly, the Liverpool supporters looked back on the Reds becoming Premier League champions last week. 
One topic of conversation on the recent podcast, which was titled: 'The Champions of England', was how they thought Manchester City might recover from losing out on the title, with the Citizens currently 23 points behind the Reds (per BBC). Although Pep Guardiola's side is currently second in the league, they could be set to miss out on Champions League football next season, should they fail to overturn their ban from UEFA.
Kearney weighed in with his opinion on how City might recover from losing their loss, and how much of an impact the ban from UEFA could have on future seasons, saying:
"Their situation at the moment with the appeal to European football, that's going to have a massive impact on it, isn't it?
"Let's be honest, if you're Kevin De Bruyne there, [or] Raheem Sterling, they're not shy on making a few noises about, well if it is upheld, then they might be going elsewhere.
"If that is the case, then from having to do a lot, all of a sudden [it] becomes, it's not just a lot any more, is this doable?"
TIF Thoughts…
Kearney clearly feels that if City were to lose key players such as De Bruyne and Sterling, then they would really struggle to compete with Jurgen Klopp's side next season. When you consider that the Belgian has been City's best performer in the top flight so far this season, whilst Sterling has been their third-best (per WhoScored), this is perhaps a fair assessment.
Will Liverpool run away with the league again next season?
Yes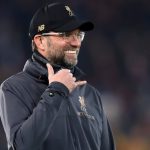 No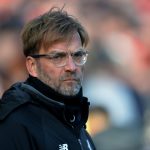 It will be interesting to see if Liverpool do match their levels from this season in the 2020/21 campaign, and whether they will run away with it again, or whether they will have some competition from City or another side.