Liverpool journalist Matt Addison has shared details on Reds manager Jurgen Klopp and his relationship with club owners Fenway Sports Group (FSG). 
This comes after Addison recently made an appearance on the Liverpool Echo's Blood Red Podcast to reflect on the latest news concerning the Merseyside club.
On the topic of FSG and their relationship with Klopp, Addison shared some insight on the matter.
He said: "It's a really interesting relationship because obviously, there's a lot of respect there between Klopp and FSG – two-way respect as well, obviously. So when you hear some Liverpool fans maybe suggesting that FSG don't do the right things, or they don't put enough money into the transfer market and things like that, you only have to look at what Jurgen Klopp says to see that that isn't really true.
"It's not really necessarily about that when you look at the silverware that Liverpool have got under Jurgen Klopp. They're obviously doing something right.
"They've had lots of difficult times, but they've come through those and they've moved on and I suppose it's a similar sort of situation to what he had with [Borussia] Dortmund, where they had a sporting director making the big decisions and they've obviously built and built and built and won back-to-back titles. So I think that will obviously be the aim for Jurgen Klopp again."
Are you happy to have FSG as Liverpool's owners?
Yes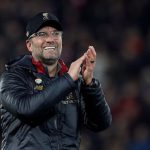 No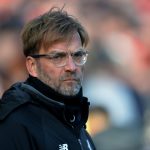 TIF Thoughts…
It's great to hear from Addison that Klopp has a good relationship with Liverpool's owners, who will no doubt be over the moon with the fact that the German has guided the Reds to the Premier League title this season.
As Addison mentioned in the podcast, Klopp and FSG will now be hoping to retain the title next season and continue their success.