Football finance expert Kieran Maguire has been discussing Adam Lallana's contract when talking about Liverpool's Premier League title win.
The Reds secured the services of the English midfielder from Southampton in the summer of 2014 for a fee of £25m (per BBC).
In six years at Anfield, the now-32-year-old has made 178 appearances in which has he scored 22 goals and assisted 22 for teammates (per Transfermarkt).
With Lallana's contract recently extended until the end of the season (per BBC), Maguire discussed how the extension could have hypothetically cost the club extra in the latest episode of The Price of Football Podcast.
He said: "I think Adam Lallana's issue is the most intriguing because his contract was due to expire on 30th of June.
"So, if Manchester City, for example, had won the match on Thursday against Chelsea and if Lallana had not extended his contract for a month, it could have been the case that Liverpool would have won the Premier League in the first week in July, and they wouldn't have to go and pay however many… it's likely to be hundreds of thousands, if not more, to Southampton for one of the add-on clauses in his contract.
"So, it's not just Liverpool who would have been celebrating them winning the Premier League on Thursday night."
TIF Thoughts…
So, judging from what the finance expert had to say, it seems that Southampton will be due for a slice of Liverpool's income from winning the title due to Lallana having signed from them.
Should Liverpool have extended Adam Lallana's contract until the end of the season?
No, it was pointless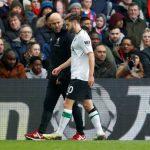 Yes, he's good cover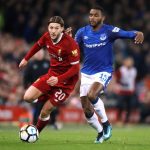 With Lallana having failed to make either of the two squads since Liverpool's return to action (per Transfermarkt), the contract extension does not seem all that worth it for the Reds yet.