Leicester City manager Brendan Rodgers has issued an update about the club's recent links with a move to sign Barcelona's Philippe Coutinho.
The Foxes manager was recently present on the BBC's Leicester City Football Forum podcast and he addressed many questions surrounding the club. But the former Celtic manager was also asked about the club's links with a move to sign Barca's Coutinho.
Rodgers did admit that he knows the Brazilian well, but he dismissed the links, saying that the Foxes can't afford to sign a player of Coutinho's cost currently.
The former Liverpool manager said: "Listen, I obviously know Philippe very, very well. There's a lot of speculation around him and the reality is that from where Philippe would be from a financial perspective, we wouldn't be in a position to do that."
Rodgers also went onto talk about the sort of signings he and the club would want in the summer transfer window.
Would Coutinho be worth the money for Leicester?
No, that'd be a bad move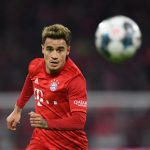 Yes, we should sign him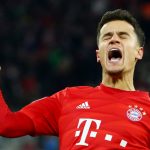 He said: "So it's not necessarily about marquee signings. It's just about good players that will fit the profile of who we are and how we play. Not only that, but they should fit the environment at the club."
TIF Thoughts…
Not just Leicester, Coutinho has also been linked with moves to Chelsea and Manchester United. The same report has also linked Newcastle United with a move for the former Inter man.
Coutinho's current Transfermarkt value stands at £50.40 million. He was loaned out to Bayern Munich by Barcelona in the summer of 2019 and it shows that they don't have a spot for him in the club's first-team and explains why they might be willing to sell him too.
At the Bavarian club, Coutinho has contributed to 17 goals in 32 appearances in all competitions. While that is a good number, he has missed eight games due to injury.
That isn't a promising sign either, even though his goal contribution rate is still healthy. Coutinho is now 28 and he might not have too much potential to improve. So spending a big amount on the playmaker would arguably not make sense for Leicester.