Supporters of Everton have been reacting to contract news on three Toffees players, which was shared to social media by Alan Myers.
According to the broadcast journalist, Maarten Stekelenburg, Cuco Martina and Oumar Niasse have not been offered new contracts with the Toffees – as of yet (per Alan Myers).
All three players are set to leave the Goodison Park club at the end of this month as things stand, with their current deals due expire (per Transfermarkt).
However, as Myers revealed, a final decision on the trio will be made once the financial impact of the current viral outbreak has become clear.
While Leighton Baines' contract is also set to expire at the end of this month, Myers revealed in a separate tweet that the player has been offered a new deal (per Alan Myers).
Of the three players, only Niasse has made a Premier League outing for the Toffees this season as he has made three substitute appearances (per WhoScored).
Stekelenburg and Martina, however, have failed to play a single minute of action for the Toffees this season.
So, following Myers' tweet on the contract situation for the three players, the Goodison Park faithful aired their reactions to the news.
It shouldnt really matter about the transfer market Al as I know for 100% there is kids at the club who can offer more than both Martina and Niasse let's face it they cant be any worse than them 2

— A Bailey (@BAILEY2311) June 4, 2020
Even if it's has a huge effect I'd rather have Lossl, Astley and Simms in and around the team

— Owen (@owenparkes123) June 3, 2020
Currently, Niasse has the highest market value of the three at £2.88 million, then Martina at £1.08 million and finally Stekelenburg at £495,000 (per Transfermarkt).
Sell them on eBay – starting price £0.00 and free postage @ToffeeTVEFC @EvertonBlueArmy @TheTOFFEE_ @CarIoMagnifico

— ThePowerPig (@ThePowerPig2) June 3, 2020
Hopefully they go. Not even close to being good enough.

— Grant smith (@Grantos888) June 3, 2020
Do you think it is the right decision for all three players to be released by the club?
Yes, they need to go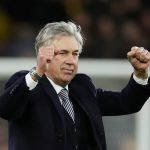 No, it's a bad move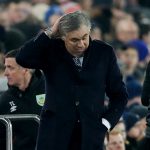 Collectively, should the three players all leave on a free transfer, the Toffees will have paid £17.01million to get zero in resale value.
The majority of that was spent on Niasse, however, as the striker cost £16.11 million to sign, whereas Stekelenburg was £900,000 and Martina was signed on a free transfer.
Get rid !

— Malc (@Malcy_malc) June 3, 2020
Ah just be gone with them. Maybe keep Marteen on as a coach

— Joka187899 (@joka187899) June 3, 2020
As can be seen in these responses from Everton supporters, most of the Goodison Park faithful are keen for the situation to remain the same so that the three players get released.