In recent comments made on the All Together Now podcast, David Prentice discussed how Liverpool's recent success could potentially benefit Everton.
After Chelsea defeated Manchester City 2-1 at Stamford Bridge last week, Liverpool finally ended a 30-year wait to be crowned the champions of England.
This domestic success follows on from a Champions League title last season, as well as reaching the final of the Champions League in 2017, and the Europa League final in 2016.
Meanwhile, Everton currently occupy 12th place in the Premier League table – a resounding 45 points behind their city rivals – and have not won any silverware since 1995.
In fact, the last time Everton beat Liverpool was over 10 years ago, a 2-0 victory at Goodison Park in the Premier League.
However, speaking on the most recent episode of the All Together Now podcast, David Prentice discussed how Liverpool's recent triumphs could spur Everton – and owner Farhad Moshiri – on to try and close the gap with their rivals.
He said: "You hope they'll see it [Liverpool winning the league] as a carrot dangled in front of them to drive them on a little bit. They won't be enjoying it, that's for sure, and in that respect, maybe it can act as some kind of motivating factor to try and drive the club on. You know, you see them [Liverpool] achieving that [winning the Premier League] and you're willing [Moshiri] to invest that little bit more.
"I know it's very, very difficult because of the financial fair play situation. But you can't sit there and have the people that share your city winning everything in sight and dominating things without feeling a sense of envy, a sense of disappointment, a sense of wanting to do better to try and get a little bit near them. So, whilst it makes it very tough for the fans to handle, on one hand, it can help, so hopefully, they will be witnessing that.
"With Farhad [Moshiri], you don't know how much of it he's actually seeing – because obviously he's based out in Monaco – though no doubt he will have seen some of the images of the scenes around the building that he now owns – the Liver Building – last night. So he will be aware of it.
"But yeah, you can only hope that it does act as a real galvanising force and a motivating factor. Because, you know, it can't be good to see your closest rivals enjoying things as much as they are."
TIF Thoughts…
While Liverpool have been building year-on-year under the management of Jurgen Klopp – who has received significant investment from the club's owners in terms of transfer funds – Everton now also have a manager in Carlo Ancelotti who has proven he can transform teams into winners – as the Italian's trophy haul can attest.
Under Farhad Moshiri's guidance will Everton break into the 'big six'?
Yes, anything is possible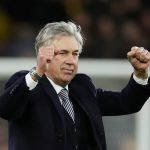 No, never gonna happen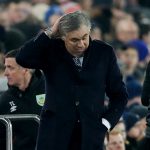 As such, given time and sufficient backing from Moshiri, we can see no reason as to why Everton can not make the step up to breaking into the 'big six' – although challenging Liverpool for domestic and European glory could be a little way off just yet.