The president of French club Stade Beaucairois recently spoke to Objectif Gard, as cited by Sport Witness, to discuss the signing of Vazoumana Karamoko who has departed from Stoke City to join the French side. 
Beaucairois currently compete in Championnat National 3, which is the fifth-tier of French football and as per Objectif Gard, following the premature conclusion of the 2019/20 campaign in France as a result of the current viral outbreak, they finished in sixth place on Championnat National 3's table for the Occitanie region. 
This article from Objectif Gard credits Arnaud Martinez, who became Beaucairois' Sporting Director "a few weeks ago", with securing this signing and the article goes on to quote the club's president as saying that Karamoko is a player who has got "great potential" and will join the French side "to relaunch himself", which may indicate that the left-back may have been disappointed with a lack of opportunity at Stoke City. 
According to Transfermarkt, Karamoko had been a member of Stoke City's U23 squad since 2018, having played for their U18s before then, however, the 20-year-old never made an appearance for the Potters' first team during his time at the club. This lack of first-team football could have played a role in convincing the Frenchman to seek opportunities away from the club and this may have led to him making the decision to try and "relaunch himself" back in his native France.
Will this be a big loss for Stoke City?
YES, I THINK SO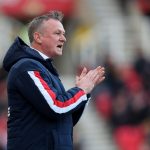 NOT AT ALL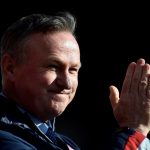 TIF Thoughts…
While Beaucairois' president describes Karamoko as a player with "great potential", the fact that the left-back never made a senior appearance for Stoke City, in addition to the fact that he has made the decision to move to the fifth tier of French football, presumably in order to seek first-team opportunities, indicates that he may not have been up to the required standard for the Championship club and his departure may not be a major loss for Stoke.