Football finance expert Kieran Maguire has recently been discussing Sheffield Wednesday's legal battle with the English Football League.
In November 2019, the Owls were charged with misconduct by the EFL over the sale of Hillsborough to owner Dejphon Chansiri in 2018 (per The Guardian).
However, the latest report on the legal battle between the club and the EFL came earlier this week, when Wednesday's fight against that misconduct charge began (per The Yorkshire Post).
So, in the latest episode of The Price of Football Podcast, Maguire discussed the legal proceedings and how they had come about.
He said: "They were originally charged in November 2019 with regards to issues relating to the sale of Hillsborough. The EFL said they then had extra evidence in December 2019 and then we've had radio silence.
"But my understanding is that the hearing has started this week and part of the reason for that is that other clubs in the Championship are getting increasingly concerned that they want to know where they stand.
"Sheffield Wednesday could be looking [at] anything from zero [points] deduction, because they could, of course, be cleared by the panel, up to a maximum of 21 points deduction – which would, of course, throw them into the mixer as far as the relegation fight was concerned.
"It is a cause for concern that these cases are taking so long to resolve. This actually relates to the sale of Hillsborough sometime in 2018 and we're two years further down the line and we're no better off in terms of making a final decision.
"It also could be the case that if there is a points deduction, or if there isn't a points deduction, either Sheffield Wednesday or the EFL could appeal the case."
TIF Thoughts…
As can be seen in what the finance expert had to say, it seems that the Owls' legal battle could go on for a while yet if there is an appeal following any decision.
Do you think Sheffield Wednesday will be given a points deduction this season?
No, not going to happen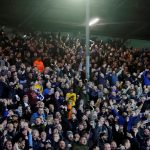 Yes, it seems likely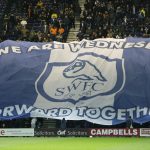 Wednesday currently sit 15th in the Championship table, eight points above the relegation zone, so it seems certain that any points deduction could land them in trouble.