Football journalist Steve Crossman has been sharing his thoughts on newly-appointed Middlesbrough manager Neil Warnock.
Earlier this week it was announced that Middlesbrough had sacked their manager Jonathan Woodgate and appointed Warnock as his immediate replacement.
In a recent episode of The Totally Football League Show podcast, Crossman shared his thoughts on Warnock's appointment and his hopes going into next season.
He said: "I'd love to see Neil Warnock back [next season] because I think he's different to Tony Pulis. Some people might link them and say they're similar, but I think with Tony Pulis, as a fan, he rubbed me up the wrong way in his first press conference when he walked in and stood up for the entirety of the time, and just did that for every press conference. I don't know if that's the journalist in me, but I just think that kind of reinforces that barrier between media and football club.
"And I just think Neil Warnock is a bit more entertaining. I think he's probably what Middlesbrough need at the minute, and it's just a break from what we've had.
"Watching Middlesbrough this season has been a bit like watching Black Mirror in that every episode, every game is different to the last, but they're all really disturbing. And you get the sense that there is some sort of dark narrative running throughout which is to end in terror."
Are you pleased with Neil Warnock's appointment?
Yes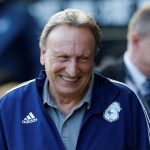 No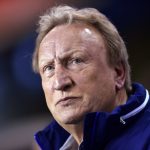 Middlesbrough currently sit in 21st place in the Championship table with 41 points, just above Hull City on goal difference in the relegation zone.
Warnock's first game in charge of Middlesbrough comes at the weekend as they take on Stoke City away from home.
TIF Thoughts…
It certainly seems that Crossman is upbeat about this latest appointment from the club. The best thing Warnock can do in his new job now would be to secure all three points against Stoke and help Middlesbrough move away from the relegation zone.