Charlton Athletic manager Lee Bowyer spoke with TalkSPORT on Monday, where he provided an update on Lyle Taylor.
Bowyer previously spoke to TalkSPORT in recent weeks, where he revealed that Taylor is one of three Addicks players to make the decision not to re-join the Addicks for the remainder of the 2019/20 Championship campaign.
The 43-year-old has now returned to the radio station where he addressed what has been described as "the U-turn rumours" that recently surfaced regarding Taylor's decision.
The Sun claimed that Taylor had made a 'U-turn' on his decision not to re-join the Addicks for the remainder of the 2019/20 campaign and after the 30-year-old forward had held "peace talks" with Bowyer.
However, when asked about these rumours by TalkSPORT host Laura Woods, Bowyer revealed that while he wishes it was the case, "nothing has changed" with Taylor's situation. The Charlton manager then went on to explain that Taylor "hasn't even been training" with the Addicks prior to the planned restart of the Championship season next weekend.
Did you believe Lyle Taylor had changed his mind?
YES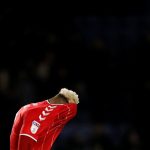 NO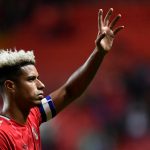 TIF Thoughts…
Taylor has scored 11 goals for the Addicks this season and he is the club's top goalscorer in the league for the 2019/20 campaign. With that in mind, it may be understandable why Bowyer has shared that he would have liked Taylor to have changed his mind in his recent interview with TalkSPORT.
Considering Taylor's goalscoring exploits this season, this latest update from Bowyer regarding the 30-year-old forward may disappoint plenty of Addicks fans following the 'U-turn' rumours that surfaced at the weekend.