Former Premier League footballer Danny Higginbotham recently appeared on the 'Sky Sports EFL Podcast' and shared his thoughts on Charlton Athletic attacker Lyle Taylor's decision not to re-join the Addicks for the remainder of the 2019/20 Championship campaign. 
Charlton manager Lee Bowyer recently spoke to TalkSPORT at the beginning of the month where he confirmed that Taylor, who is the Addicks' top league goalscorer this season, is one of three Charlton players to decide not to re-join the club for the remainder of the campaign, with the Championship currently set to restart on the weekend of 20th June, while Taylor's contract is set to expire at the end of the month. 
The Charlton forward has been criticised by the likes of Ally McCoist and Simon Jordan since his decision became public, however, the 30-year-old did recently conduct an interview with Sky Sports where he justified his decision by explaining that the thought of suffering a career-threatening injury whilst completing the remaining games of the 2019/20 Championship season for Charlton "scared the life" out of him. 
Now, Higginbotham has weighed in on this debate and has backed the Addicks man over his decision. 
Higginbotham defended Taylor by declaring that "loyalty is a two-way street". 
The former Stoke City defender went on to explain that Taylor has "potentially got an opportunity now, on a free, to go and sign a lucrative contract at a club" before questioning if the Addicks would "look after him" if he were to get injured whilst completing the 2019/20 campaign for them. 
He says: "When you get to a certain age, in particular in football, if you see that there could be something lucrative around the corner which is going to make you financially stable [and] is going to look after your family, then you are going to do that." 
Does Danny Higginbotham have a valid point?
YES, LOYALTY IS A TWO-WAY STREET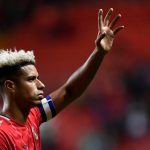 NO, TAYLOR IS DISLOYAL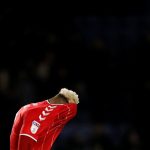 TIF Thoughts…
If Taylor did sign a short-term contract extension to complete the 2019/20 campaign with Charlton and went on to suffer a long-term injury during that time, it could place some doubts over the future of the 30-year-old's career and cause some concern for his financial security, as Higginbotham has alluded to. In that event, the Addicks mightn't show him the same loyalty that some have called for Taylor to show the club – and looking at things from that perspective, Taylor's decision may be somewhat more understandable.