Sunderland-focused Twitter account @SafcClassics recently posted a tweet asking Black Cats supporters to share their thoughts on David Moyes' time at The Stadium of Light. 
This post has caught the attention of plenty of Sunderland fans who have flocked to have their say on their former manager and many of them have taken this opportunity to slate Moyes and his stint as Sunderland boss which lasted from 23 July 2016 until 22 May 2017. 
Read the negative replies from some of the Sunderland fans who have been assessing Moyes' time at the club in response to this post in the tweets below.
Do you blame David Moyes for Sunderland's relegation from the Premier League in the 2016/17 season?
YES, IT'S HIS FAULT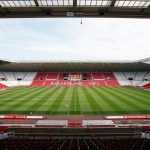 NO, I DON'T BLAME HIM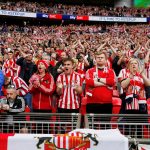 #OnThisDay in 2017 David Moyes managed his last game for #SAFC.

A 5-1 defeat to Chelsea.

Sum up his Sunderland career in one word. pic.twitter.com/YauLX3YLvf

— SAFC Classics (@SafcClassics) May 21, 2020
Disaster

— David Hindmarsh? #DonaldOut (@DavidHindmarsh7) May 21, 2020
Hopeless

— Mackemdad (@macssafc) May 21, 2020
Diabolical

— Ryan Palliser (@RJPalliser10) May 21, 2020
Negative

— Jimmy Jesus (@GazJ20162017) May 21, 2020
Shambles

— Jonny (@Jonny_Langley86) May 21, 2020
Uninspiring

— s????????????? (@44stu) May 21, 2020
Awful

— Anth Turnbull (@AnthGtoQ) May 21, 2020
What do we think?
As per the BBC, Moyes resigned from his position as Sunderland boss following the club's relegation from the Premier League in the 2016/17 campaign, which ended their "10-year stay in the top flight". The Black Cats finished that season at the bottom of the Premier League table, 16 points from safety. 
As Sunderland were relegated from England's top-flight during the 2016/17 campaign under Moyes' leadership, it's not too surprising to see that these Black Cats fans don't have fond memories of his time at The Stadium of Light.