Some Sunderland fans have been responding to a tweet that was recently posted by Black Cats-focused Twitter account @sunechosafc which shares the news that defender Wouter Verstraaten has pledged his future to non-league South Shields despite alleged interest from the Black Cats.
This post shares a link to an article that was recently published by The Sunderland Echo which explains that Sunderland had offered Verstraaten a place in their U23 side after the player enjoyed a trial with the club back in February. However, the Dutchman has opted to commit his future to South Shields. 
This article also shares some quotes from the 24-year-old, who has stated that he feels that South Shields is the right place for him to grow as a player. 
Some Sunderland fans have been responding to @sunechosafc's tweet sharing this news. While some seem embarrassed and somewhat frustrated by this report, other Black Cats fans don't seem to be too bothered by this development. Read the reactions of some Black Cats supporters to this post in the tweets below.
Are you embarrassed by this news?
YES, THIS IS NOT A GOOD LOOK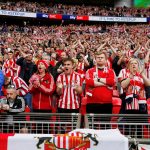 NO, I DON'T REALLY CARE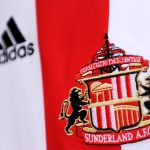 ?Dutch defender snubs #safc offer to sign for non-league @SouthShieldsFC ??

— Sunderland Echo SAFC (@sunechosafc) May 18, 2020
Good choice

— Glen (@Glen78Turnbull) May 18, 2020
Doin a cracking job Donald. Just sell the other half decent players and get in some Sunday league players and we'll get that 100 point season soon pic.twitter.com/deDW9978pX

— Safc_Ha'WAY THE LADS (@Safc_HAWAY) May 19, 2020
Snubbed for south shields, what a time to be alive

— Paul Moss (@PaulMos66322453) May 18, 2020
Didnt want him anyways

— Nathan Richardson (@NathRNath) May 18, 2020
He's at uni up here, wants to finish his degree. Playing part time for shields suits him. He would have only gone into our U23's team

— Matthew Hull (@MattyHull92) May 18, 2020
That's the last straw, wot a shambolic club.

— The Baz. (@paulbasnett10) May 18, 2020
We want donald out say we want donald out. #DonaldOut #safc

— BritViking ?? #DonaldOut (@brit_viking) May 18, 2020
What do we think?
Considering that this report explains that the Black Cats had only offered Verstraaten a place in their U23 side, this might not be the biggest loss and it may be a bit of an overreaction to point to this as an example of Sunderland being "a shambolic club" – as one of the Black Cats supporters who responded to this post had stated.