Some Sunderland fans have been reacting to a tweet that was recently posted by Black Cats-focused journalist James Hunter that includes a link to an article from Chronicle Live which shares the news that Sunderland have released Janne Wilkman just months after he "had been appointed to search for talent in Scandinavia."
This article explains that Wilkman left his job as manager of Finnish side Mikkelin Palloilijat back in November to take up a role as a scout with Sunderland. This report claims that he began working in this role in January. 
However, the 40-year-old has now left the club and when he recently spoke with Transfermarkt, he confirmed that the current viral outbreak is the cause of his departure from Sunderland. 
Some Black Cats fans have been embarrassed by this latest development. Read the reactions of some Black Cats fans to this report in the tweets below.
Do you think that the club have made a mistake here?
YES, DEFINITELY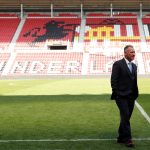 NO, IT'S NOT THEIR FAULT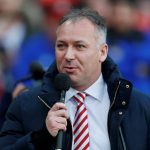 #safc's Scandinavian scout has left the club after a matter of months, blaming the impact of Covid-19.https://t.co/xbfZWsCYSa

— James Hunter (@JHunterChron) May 21, 2020
?????? after the way they bigged it all up as well

— Hudson (@huds8118) May 21, 2020
Remember the big deal they made about it ??

— Jon Place ? (@JonathanPlace1) May 21, 2020
Not good look.

— Christopher Iddon (@ChrisIddon_sky) May 21, 2020
This club… ????

— Tricolor82 (@Tricolor821) May 21, 2020
It really is getting very embarrassing this it's everyday now something comes out

— kes (@kes30835931) May 21, 2020
The club is in a mess. Donald out

— Lee Oliver (@LeeOliv19354993) May 21, 2020
What do we think?
As per The World News, Sunderland owner Stewart Donald had touted his investment in the Black Cats' scouting system at a fans' forum last year and in a later interview with BBC Radio Newcastle. 
Considering that Wilkman, who had been appointed as their Scandinavian scout, has now been released, it may be understandable why some Black Cats fans might now feel that Donald and the club have been left with egg on their face. 
However, it may also be fair to say that the current viral outbreak and its financial impact on football couldn't have been predicted and as a result, it may be harsh to be too critical of Donald here.
Related posts