Sunderland-focused journalist James Hunter recently posted a tweet that included a link to an article that was recently published by ChronicleLive which shared a claim that was allegedly made by a senior EFL executive as to what defines the completion of a season. 
This article from ChronicleLive cites the Daily Mail as the original source of this alleged news. This comes after the Daily Mail recently published a report in which they claimed that Tranmere Rovers chairman Mark Palios has recently revealed that an "unnamed [EFL] executive insisted that the idea of home and away matches against every league opponent is not the accepted, finite structure of the season". 
The Daily Mail's report goes on to explain that this unnamed EFL executive has claimed that a season "can be curtailed and considered concluded at any time". 
Eh? Doesn't matter how many times I re-read this, I still can't get my head around it. #safc https://t.co/1VysRPTSOI

— James Hunter (@JHunterChron) May 28, 2020
Hunter's tweet sharing ChronicleLive's article relaying this information has caught the attention of plenty of Sunderland fans, some of whom haven't been shy about sharing their opinion on this alleged claim in response to his tweet.
The season should be completed or voided entirely…..not fair to end on PPG…

— Robert Grimwood ????? (@RobCGrimwood) May 28, 2020
Right in that case, Sunderland should play their whole season at Home!!

— Anthony (@AnthonyClaughan) May 28, 2020
Some Sunderland fans have been critical of the EFL in response to Hunter's post, with one Black Cats supporter declaring that this is an example of "breathtaking incompetence" amongst the EFL's leadership. 
It's a never ending saga of self interest in the name of sportsmanship play !

— Barry Atkinson (@AtkinsonVENTURE) May 28, 2020
It typifies the vision & understanding that is the hallmark of the EFL (when clubs, without meaningful financial support from the league) start going in to administration the EFL executive led by Rick Parry will be handing out 10 point penalties. It is breathtaking incompetence

— Russell Pulford (@PulfordRussell) May 28, 2020
Do you agree with this unnamed EFL executive's alleged claim?
YES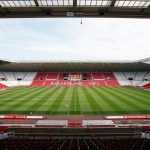 NO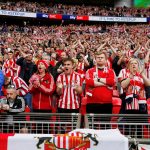 James. This is a delaying tactic that will lead to legal challenge and therefore leaving no time to play the season out. Just my opinion.

— Henno Fifty Nine (@H3nno59) May 28, 2020
Making it up as they go along. The long term damage could be massive. How are so many inept people in charge of the game at so many levels. It's madness the more I read the more worried I become

— Matthew Rodenby (@MatthewRodenby) May 28, 2020
While this unnamed executive has allegedly claimed that playing each team at home and away isn't necessary to complete a season, ChronicleLive's article explains that the fixture list that is published each year "is based around that model" and they go on to explain that "it has worked that way since the Football League was founded in 1888". 
With that in mind, it may be understandable why some might take issue with this executive's claim that playing each team at home and away isn't necessary to complete a season now that the 2019/20 campaign could be decided via points-per-game, should clubs vote to end the season prematurely, as outlined in a recent EFL statement.