Some Sunderland fans have flocked to a tweet that was recently posted by the Sunderland Echo's Richard Mennear who has shared some of the contents of a statement that was recently made by the EFL regarding the conclusion of the 2019/20 season. 
On 21 May, the EFL released a statement explaining that each division will vote on whether they want to curtail the 2019/20 season or resume the season in its existing format when possible. As explained in Mennear's tweet, this statement declares that a majority of 51% will be required to curtail the season and while the Play-Offs will take place in any event, they won't be extended beyond four teams. 
The EFL's statement also explains that an unweighted points-per-game model will decide the final placings of each team should the season be concluded prematurely. As Sunderland currently sit one place outside of League One's play-off places, having played at least one more game than all teams above them in the league, this would mean that they would begin next season in England's third tier.
Mennear's post sharing some of the contents of this statement has caught the attention of some Black Cats fans. While some Sunderland supporters have shared that they are displeased by the EFL's statement, other Sunderland supporters seem to feel as though their club don't deserve to be included in the play-offs. 
Read the reactions of some Sunderland fans to this statement in the tweets below.
Would a premature end to the 2019/20 season be unfair on Sunderland?
YES, VERY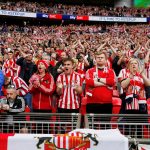 NO, IT WOULDN'T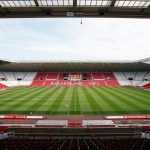 Only 51% majority needed in each division to curtail season, won't be anymore than 4 teams in play-offs EFL confirm. #SAFC staring down the barrel of a third season in League One

— Richard Mennear (@RichMennear) May 21, 2020
Even though we would more than likely fail in play-offs (again) this is a joke of a decision.

— Lee (@safc1982) May 21, 2020
Not surprising really. We are everyone's cup final in this division. Some of our performances have been awful. Lincoln, Gillingham, Shrewsbury, Peterborough & Bristol Rovers for example. We can't complain really. The league table doesn't lie.

— David McKeever (@DavidMcKeever8) May 21, 2020
Lets curtail the season but not curtail the season with a play off competition, barmy

— Jonny Young (@jonny8686) May 21, 2020
Should decline all aways tickets (if fans are allowed in) next season from those that wish to end it now. Make that survival that little bit harder without our money

— Will (@TartanMackem) May 21, 2020
Theres at least 51% of teams with nothing to play for. Curtail Season. Simply not good enough. Deserve where we are.

— G a r y B e l l a m y (@Gaz_Bellamy) May 21, 2020
We deserve nothing more.

— :NeverBornAgain (@johnnyjenko) May 21, 2020
What do we think?
Considering that Sunderland are currently just outside of the play-off places, it may be understandable why some Black Cats fans aren't happy about this statement, as an early end to the season would see them miss out on a chance to battle for promotion in the play-offs.