Sunderland-focused journalist James Hunter recently posted a tweet that includes a link to an article from Chronicle Live which shares some recent comments from Black Cats chief executive Jim Rodwell who has been discussing player contracts.
This article shares that although many players' contracts are currently set to expire at the end of June, Rodwell, who is in favour of resuming the 2019/20 season when possible, has called for lower league players to play on until the end of this season. 
The Black Cats chief goes on to state that new contracts "are going to be like gold dust" in the wake of the current viral outbreak, which forced professional football in England to a halt back in March and has had a significant financial impact on professional football clubs.
Some Sunderland fans have taken exception to Rodwell's comments about player contracts, with some sharing concern over the future of Sunderland players who are set to see their contracts expire at the end of June. Read the negative responses of some Sunderland fans to this post in the tweets below.
Do these comments make you concerned?
YES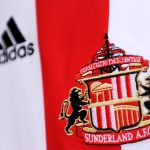 NO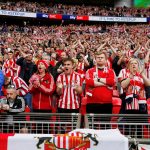 Hundreds of EFL players will be out of contract this summer, and new new deals will be like 'gold dust', according to Jim Rodwell.
It's in players' interests to play on. #safc https://t.co/0bpX2sSlbl

— James Hunter (@JHunterChron) May 25, 2020
And is that why we're waitin' to see how Maguire, McLaughlin, O'Nien etc play in the last 8 games – to decide if they should get new deals? ? Just wait until they're all snapped-up for £0. Typical Sunderland.

— ?? (@Camer0nJohnson) May 25, 2020
I think we were holding off on contracts till we knew what league we were playing in next season. Logically though all 3 of those should have had their contracts sorted regardless #safc

— Parker (@Parkersafc) May 25, 2020
Are we being prepared for effectively losing 8 plus players at the end of June?

— David (@DJB_1976) May 25, 2020
Relaying Donald's mantra that any player should be bending over backwards to play for us, at any wage or contract. Poor that from Sunderland AFC. Can't even be bothered to re-sign players that are proven quality in L1 and for @safc

— Tony H (@tonyhson) May 25, 2020
New contracts like gold dust, what a ridiculous thing to say. We are such a small time club it's embarrassing.

— Nerdy McNerdface (@JohnnyR1Red) May 25, 2020
There is no money

— Matthew Rodenby (@MatthewRodenby) May 25, 2020
What a load of absolute rubbish. If players are any good they will be snapped up. It's not like clubs have never seen these players play before. Sunderland chance to sign all the ones no one wants.

— Lee Walker (@walke2l) May 25, 2020
What do we think?
As per Transfermarkt, 10 players who are currently a member of the Black Cats' squad are set to see their time at the club come to an end at the end of June, while three players who are currently on loan at The Stadium of Light are also set to depart from the club at the end of May. 
Considering that Rodwell has claimed that new contracts will be "like gold dust" following this viral outbreak, it may be understandable why some Black Cats fans have shared some concern over the future of some of the players who they could be set to lose.