Sunderland-focused Twitter account @RokerRoarcom recently caught the attention of plenty of Black Cats fans after they posted a tweet asking the club's supporters to sum up Sunderland's current owner and chairman Stewart Donald using just one word.
This post drew a negative reaction from many of the Black Cats fans who responded to it, with many of them taking this opportunity to slate their club's owner. One Sunderland supporter even got creative and took some liberties with their reply, stretching the rules of the post by putting multiple words into one without using a space in order to air their negative feelings about Donald. 
Read the negative responses of some Black Cats fans to this post about their club's owner in the tweets below.
Do you have any sympathy for Stewart Donald?
NONE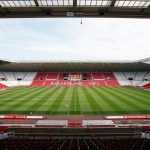 YES, I DO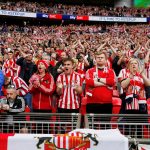 ? Sum this man up using 1? word… #SAFC pic.twitter.com/qhwW4sUjOr

— RokerRoarcom (@RokerRoarcom) May 19, 2020
Outofdepthconman

— Niki Lawson (@lawsa1_988) May 19, 2020
Thief

— Luke (@LukeyD_1912) May 19, 2020
Skint

— Ross Brown (@ross_brown7) May 19, 2020
Chancer

— John Kelly (@JetsSAFC1987) May 19, 2020
Inept

— topcat404 (@Stefano_Uvavu) May 19, 2020
Greedy

— George (@SAFCGeorge6) May 19, 2020
Delusional

— Gaz. (@GarrySummerson1) May 19, 2020
Fraud

— Andrew Malcolmson (@podmundo) May 19, 2020
What do we think?
As per The Sunderland Echo, Donald has confirmed that he is in the process of trying to sell the club "after a number of prominent fan groups began a social media campaign urging him to find a new buyer", indicating that he may not be the most popular man at The Stadium of Light at present. 
With this in mind, it might be fair to say that it's not a huge shock that these Black Cats fans haven't been particularly complimentary about Donald here.