Some Sunderland fans have flocked to Twitter to share criticism for the club's hierarchy recently after reports emerged that goalkeeper Jon McLaughlin is nearing the end of his time at The Stadium of Light. 
McLaughlin's Sunderland contract is currently set to expire at the end of June, according to Transfermarkt. The 32-year-old goalkeeper had been linked with Blackburn Rovers back in January by LancsLive and now, The Sun's Alan Nixon has posted a tweet reigniting the talk of McLaughlin leaving the Black Cats to join Blackburn. When asked if Rovers are "in for anyone", Nixon responded by declaring that the club's move for the Sunderland goalkeeper is "close". 
Following Nixon's tweet, journalist the Sunderland Echo's James Copley took to Twitter to criticise the club for not dealing with McLaughlin's contract situation, drawing the attention of some Sunderland supporters, while Black Cats fan @MattyCrichton also caught the attention of some Black Cats supporters by criticising Donald in response to this news. Read the reactions of some Black Cats fans to these posts in the tweets below.
Would you blame Stewart Donald if Jon McLaughlin left Sunderland?
YES, IT'D BE HIS FAULT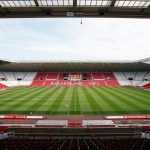 NO, IT WOULDN'T BE HIS FAULT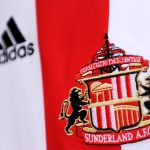 Can't help thinking Jon McLaughlin's contract situation should have been dealt with earlier.

He was a shrewd signing and #SAFC could've commanded a relatively big fee in the future had he been tied down.

No doubt in my mind that he's Championship quality.

— James Copley (@JamesCopley_) May 17, 2020
The owners have potentially dropped the ball with regards to his contract. No pun intended.

— SAFC North Yorkshire (@SAFC_NYorkshire) May 17, 2020
I mean he can't sign something that he's not offered. Another failure by Donald

— Adam Theaker (@adam_theaker) May 17, 2020
Just shows that the club is being ran with people that don't have a Scooby doo. Sooner we have got proper football men back running the club the better,

— hannah Brown (@brownh1989) May 17, 2020
Our owners are conmen #DonaldOut

— phil murphy (@murfp) May 17, 2020
Idiots at the top #safc #donaldout

— BritViking ?? #DonaldOut (@brit_viking) May 17, 2020
DONALD OUT

— Paul (@Paul54735907) May 17, 2020
He wants to stay, we haven't offered him a deal, can blame the club

— David Hindmarsh? #DonaldOut (@DavidHindmarsh7) May 17, 2020
What do we think?
As per Transfermarkt, McLaughlin has kept 11 clean sheets in his 32 League One appearances this term. This means that the Sunderland man has kept a clean sheet in 34.4% of his league appearances – and only five players have kept more League One clean sheets than him this season. 
These stats may show that McLaughlin has been performing at a relatively high level for the Black Cats this term and as a result, it may be understandable why some Sunderland fans might not be too pleased to see him leave the club.