Sheffield Wednesday-focused Twitter account @TheStarOwls recently posted a tweet which shared a link to an article that was recently published by The Sheffield Star which discusses some comments that were recently made by Charlton Athletic striker Lyle Taylor after he appeared on 'The Conv3rsation' podcast. 
This article from The Sheffield Star explains that the Owls have been linked with the striker who is set to become a free agent this summer, having previously rejected a contract offer from the Addicks which has since been rescinded. 
Furthermore, this report goes on to share some comments that the 30-year-old forward recently made when speaking with 'The Conv3rsation' podcast, where he explained his dissatisfaction with the contract he had been offered by Charlton and goes on to say that the club has become a "circus". 
Some Owls fans have been reacting to @TheStarOwls' tweet sharing this news and they have been sharing some mixed opinions with regard to whether or not they'd like to see Taylor at Hillsborough, while some shared that they don't think Taylor would want to join Wednesday. Read the replies of some Wednesday supporters to this post in the tweets below.
Any lingering doubts that he won't be available on a free in the coming weeks appear to have been quashed with this outburst..

Would you take Lyle Taylor at Hillsborough?#SWFC https://t.co/OXirLZSjB2

— The Star SWFC (@TheStarOwls) May 21, 2020
If he thinks Charlton is run like a circus he won't want to come to hillsborough with the way Chansiri runs things will he ?

— Mark Robinson (@mrobbo1979) May 21, 2020
Why would he want to sign for another circus of a club??

— Liam (@L_Warburton95) May 21, 2020
I'd take him, but this will be last big move of his career, so I would think other clubs can pay more wages.

— Kristopher Cousins (@KristopherCous4) May 21, 2020
Would you like to see Lyle Taylor at Hillsborough next season?
YES, SIGN HIM UP!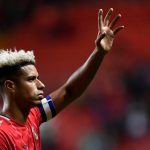 NO, DON'T SIGN HIM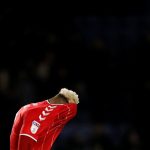 Yes i would take him, besides Fletcher is the only we've got ? and he has pace that we have desired for so long ??

— Jack Waddle (@JackWaddle93) May 21, 2020
Pensioner

— Jim (@frederi21962339) May 21, 2020
How old is he ?? Id prefer some young talented players next season that are hungry for football

— MikeOWL Grumpy ?? (@OldMikeBasset) May 21, 2020
Anyone over the age of 28 is a no from me we need a young hungry team not someone lookin for a paycheck

— Colin Parkinson (@Colinshef1) May 22, 2020
What do we think?
Taylor has scored 11 goals in 22 Championship appearances this season. This means that the forward has scored a quarter of the Addicks' 44 league goals this term and he has also scored more goals than any Owls player except for Steven Fletcher who has made four more league appearances this term than the Charlton forward. 
This goalscoring record is somewhat impressive and Taylor may have something to offer the Owls in attack next season, should they target the forward if he becomes available on a free transfer this summer.