A lot of Leeds United fans have replied to a tweet from their club regarding refunds for the rest of this season's games.
The tweet includes a link to the website that confirms that the Whites have a three-phase plan for refunds.
Phase one will see fans who had purchased tickets for the away games against Cardiff City and Blackburn Rovers have the money automatically refunded. This is estimated to happen within the next two to three weeks.
Phase two is estimated to take place within the next four weeks and will involve fans who had bought tickets for games against Fulham and Luton Town. These fans will be given four options that include a refund or a 'Matchday bundle'.
Phase three is also estimated to happen within the next four weeks and it concerns season ticket holders, who will all be given options.
This has drawn a reaction from many Leeds fans.
Has this update pleased you?
Yes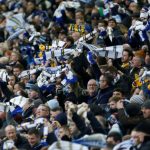 No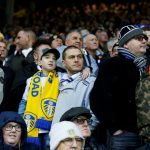 ? Following on from our statement last week regarding club credit or refund options for match ticket and season ticket holders, we can now provide a further update

— Leeds United (@LUFC) May 20, 2020
Cheers #LUFC. Refund a big help now and you know I'll be back one day handing it all back over. East stand boy in an East stand world.

— Steve Ritchie #StayHome (@Steve_Ritchie) May 20, 2020
I'm all for my money being kept as credit in my account. I always intend to go at least half the home games every season. May as well keep for when I can go next year…fingers crossed.

— Paul Beilby ?? (@PaulBeilby) May 20, 2020
Sure a refund will be most welcomed by most however please keep the money you owe me for this season. Don't refund me for next season – just keep my seat and ensure my place for the following season and I'm happy. #MOT

— DanieI HoIt (@holtdaniel123) May 20, 2020
I know not everyone is fortunate but I'd rather you keep mine. If we do get refunded, I'll just spend it on the online shop instead????

— Kelly ?? (@kellyann2407) May 20, 2020
Nice one , must be hard with everything up in the air league wise but fair play , personally don't want anything back as such but rather put towards 20/21 or even 21/22 season ticket , that would be brilliant.
Ps , Don't show my missus this tweet .?

— Tim ????? (@stjimmylufc) May 20, 2020
Well done @lufc

— John gibbons ?? (@Corbywhites) May 20, 2020
I'm just gutted coz the luton game was going to be my 7year old leeds mad sons first game, a surprise for his birthday…I'm not bothered about the money but my lad was devastated….I'm sure he will get to see a top flight leeds now for his first game instead

— Harry LUFC (@harryhartley01) May 20, 2020
What do we think?
Leeds' last match was against Huddersfield Town on the 7th of March, and since then, they have not played a minute of football due to this viral pandemic.
So, it is good to see that the club have decided to begin refunding tickets for the Whites' remaining fixtures.