Many Leeds fans have been discussing Phil Hay's tweet in response to the reports that more Premier League clubs would be open to playing at neutral venues if the threat of relegation was removed (as per BBC Sport).
The Athletic's Leeds United writer quoted a tweet relaying the news with the following caption: 'Day by day it gets weirder and more desperate.' Here is how a sample of the Elland Road faithful have responded to the post.
The likes of villa and West Ham have been shameful. The tide is turning, they're getting desperate now Phil.

— Oliver Medd (@OliverMedd7) May 3, 2020
It needs sorting. Needs some decisions from the top. Announce PPG across all leagues and put an end to it! It's getting tedious now. #lufc

— Lee Thompson (@lufcThommo) May 3, 2020
So playing in a neutral venue compromises the the integrity of the game but stopping relegation doesn't? Why don't these clubs just admit they're using this pandemic to try keep their grubby hands on that premier league revenue? It's shameful to say the least.

— Glenn_Hall (@glennhall4lufc) May 3, 2020
Love how desperate they're becoming, nothing like shooting themselves in the foot.

— Jacob Wadsworth (@JacobWadsworth6) May 3, 2020
Complete and utter joke but nothing less than expected! Greed of the highest order from the top clubs yet again! Playing games without relegation is a complete waste of time – Liverpool are obviously gonna win it so why bother? May as well just finish it now!

— JonR1973 (@jonnyroberts73) May 3, 2020
Yes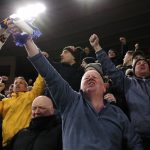 No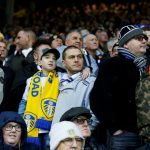 Prem clubs getting themselves in a pickle, thrashing around to try to stave off relegation yet forgetting no one will bother switching on the TV to watch meaningless games so Sky would not wear it as audiences would be poor. Once penny drops the clubs might change their view!

— David Watkins (@DaveLUFCWatkins) May 3, 2020
Turning into absolute farce. So much self interest at play. Those in charge need to show some guts and leadership, make a decision and stick to it. Talk about having your cake and eating it.

— SJB (@SJB_upnorth) May 3, 2020
The FA surely need to get involved now the Premier League looking after itself like it's own little members club. Can the PL simply close it's borders ( pardon the pun) to clubs wanting to get promoted into the league? It's all getting a little messy now with no direction

— Barney V2 (@barney___21) May 3, 2020
What do we think?
With Leeds being in pole position to secure a place in next year's Premier League prior to its suspension, it is no surprise to see fans declare their feelings over these reports, which could impact upon their potential return to the top flight.
It's clear that these Leeds United supporters were disappointed to hear some of the Premier League clubs have reportedly taken this stance. In our view, it seems as though those facing the threat of relegation are hoping to use the current health crisis to their advantage. We believe the whole point in trying to find a safe way to resume the competition is to maintain the integrity of the sport and ensure the final standings are decided fairly.
Therefore, if relegation is going to be taken off of the table, the risk of bringing football back too soon seems an unnecessary one.