A lot of Leeds United fans have replied to a tweet from Phil Hay as he discussed the EFL's big news on PPG.
The EFL confirmed that if they cannot restart the season, they will decide the Championship, League One, and Two by unweighted points-per-game.
This will decide both relegation and promotion, which caused Hay to tweet about what that could mean for Leeds.
The Athletic reporter claims that this statement from the EFL is very good for Leeds as, according to him, PPG will see them finish top.
However, he is worried that the Premier League won't follow the EFL's lead if they can't finish their season.
This has drawn a reaction from many Leeds fans.
Has Hay's tweet worried you?
Yes, they will find a way to stop Leeds making it into the Premier League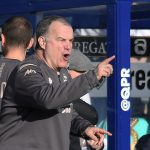 No, we will be fine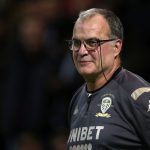 PPG confirmation from the EFL is obviously very good for Leeds. Covers them in terms of finishing top if games can't be played. But still need confirmation that the EPL will apply relegation via PPG if its own season can't play out. #lufc

— Phil Hay (@PhilHay_) May 21, 2020
So there's a chance we could win the league and still be playing championship football next season…. That is a very Leeds thing to do ?

— Simon Jowett (@Simonj32) May 21, 2020
It's taking the EFL so long because A- they've never felt so important B- they still haven't come up with a way of a PPG conclusion where Leeds United finish 14th.

— that silent majority (@that_silent) May 21, 2020
Imagine if EPL vote against it ? unthinkable

— Rick Hartley ???? ?? (@RickHartley64) May 21, 2020
Nailed on Phil ?

— CM (@ChrisMoulds01) May 21, 2020
Are you saying there is a chance of a weird outcome where we could be crowned Champions but not get promoted? I'm likely taking that entirely wrong.

— Northern Ireland Whites (@NornIronWhites) May 21, 2020
This is what efl want season starts Leeds loose 3 on the bounce drop to 3rd efl stop the season PPG job done for efl

— stephen (@banditsteve123) May 21, 2020
What do we think?
The Premier League seem determined to return and finish the season, and players from clubs have returned to training.
They have also ruled out cancelling relegation as the FA decided that the Premier League must be decided on sporting merit.
So, even if they can't finish the season, there will still be relegation from the top flight as it stands.
This is good news for the Whites after the latest announcement by the EFL.